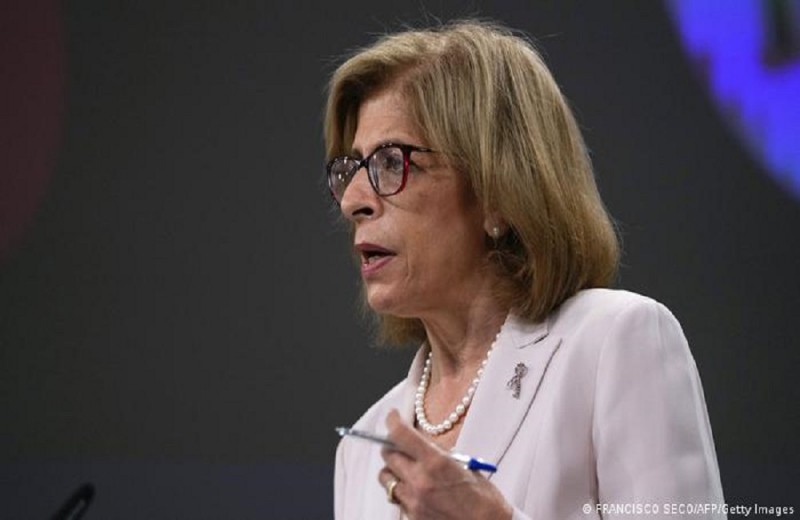 The Paxlovid antiviral pill is the sixth treatment against COVID-19, approved in the European Union, said Health Commissioner Stella Kyriakidou, on the occasion of the approval by the European Medicines Agency (EMA) of the drug, produced by the company Pfizer.
As Kyriakidou pointed out, the EU has made good progress on the second line of defense against the pandemic, and in particular the treatments that "could potentially really contribute to reducing the effects of COVID-19".
"Since Paxlovid was approved this week, six treatments against COVID-19 have been approved under the EU Pharmacotherapy Strategy, covering different stages of the disease, with more expected in the coming weeks," she said.
Ms. Kyriakidou pointed out that Paxlovid is the first oral antiviral drug in the EU portfolio, and that it can make a real difference in protecting people at high risk of getting COVID-19 seriously, while according to available data at the disposal of the researchers the drug promises to be effective against the Omicron variant and other variants.
The Commissioner explained that, as in the case of vaccines, in the case of pharmacotherapeutic agents, the European authorities jointly identify candidate medicines and treatments, and negotiate supply contracts with manufacturing companies on behalf of all Member States. .
He pointed out that two joint contracts worth almost one billion euros have already been signed, while procedures have been launched for additional agreements, "including antiviral drugs for oral administration, for which negotiations are underway with the companies".
This practice, he concluded, "offers equal and simultaneous access to the Member States for all vaccines and medicines and reflects the solidarity at the heart of a strong European Health Union".