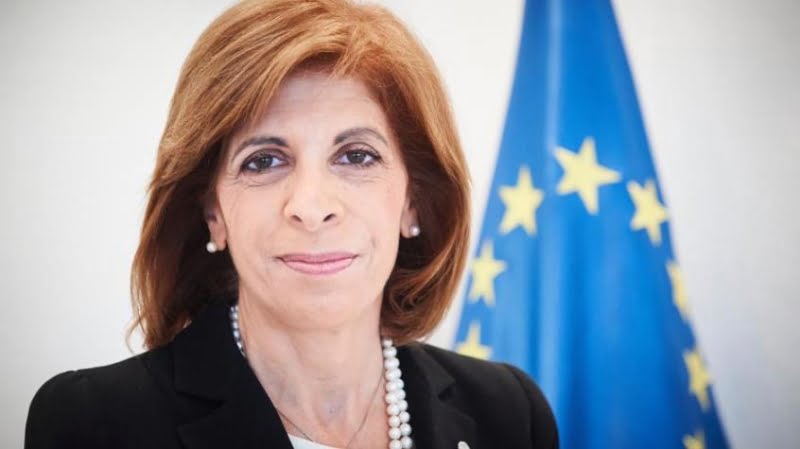 Antimicrobial resistance is considered "the next big health crisis", Health Commissioner Stella Kyriakidou said in a statement on the occasion of European Antibiotic Awareness Day (EAAD) on 18 November, commenting on a pan-European survey on antimicrobial resistance according to the which half of Europeans still wrongly believe that antibiotics kill viruses.
According to the special Eurobarometer, only 34% in Cyprus (compared to 50% in the EU) wrongly believe that antibiotics antibiotics kill viruses, while 91% (82% in the EU) know that the unnecessary use of antibiotics makes them ineffective.
"Antibiotics kill bacteria, not viruses. The excessive use of antibiotics fuels the resistance of bacteria to our drugs," underlined Ms. Kyriakidou, pointing out that this is also the reason why antimicrobial resistance is expected to be the next major health crisis.
"The research that we present today shows the reasons why this risk exists," he added, noting that the fight against the silent pandemic of antimicrobial resistance (AMR) must be addressed through a single, holistic approach that would include "the more judicious use of antibiotics both in man as well as animals".
"It is of vital importance for every citizen and every health professional should be part of this collective effort", he stressed.
According to the research presented on Thursday by the Commission, 23% of respondents said they had taken antibiotics in the last year, the lowest rate since 2009. According to the Commission, this rate shows that efforts by Member States and the Commission to raise public awareness are beginning to pay off, but there is still much to be done be done.
Every year across the EU, Iceland and Norway, more than 35,000 people die from infections that have become resistant to antibiotics, according to figures from the European Center for Disease Prevention and Control.
Special Eurobarometer about antibiotics
According to the findings of the special Eurobarometer, 23% of Europeans say they have taken oral antibiotics in the past year. This is the lowest percentage recorded since 2009.
This percentage ranges from 42% in Malta to 15% in Sweden and Germany, while in Cyprus it is at 27%.
< p>Approximately 8% of antibiotics were taken without a prescription, compared to 6% in Cyprus.
The survey also showed a worrying lack of awareness on the part of citizens regarding the appropriate use of antibiotics:
p>
Only half (50%) of respondents knew that antibiotics are not effective against viruses. Also, only three in 10 Europeans knew that the unnecessary use of antibiotics makes them ineffective, that antibiotics should only be stopped after the full course of treatment has been completed, that antibiotics often cause side effects such as diarrhoea, and that they are not effective against of the common cold.
The Eurobarometer survey was carried out between February and March 2022 with a sample of 26,511 interviews across the EU, of which 504 in Cyprus.