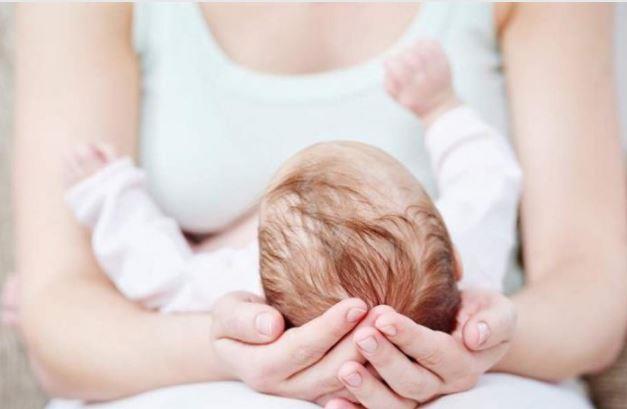 Βασός Βασιλείου
One in six mothers, after giving birth, return to work before the maternity leave is completed, according to research data requested by AKEL MP Famagusta George Koukoumas.
It is noted that in cases where mothers receive all weeks of maternity allowance, there is a significant number of civil servants who enjoy their full salary as allowance as well as the number of employees in sectors where collective agreements are applied, in which the employer covers the remaining 28%. .
The survey was conducted by the House of Representatives' Research, Studies and Publications Office, which collaborated with the European Parliamentary Research and Documentation Center (ECPRD), which provided data from EU member states.
According to the data and the analysis that was done, in several EU countries the leave allowance amounts to 100% of the salary of each employee. Based on the answers given to Mr. Koukoumas, the amount of maternity and paternity benefits at 100% of each employee's salary. The countries with the lowest salary coverage are Hungary (70%), the Czech Republic (70%) and Cyprus (72%). In almost all countries the source of funding is the Social Insurance Fund.
READ ALSO:
Anxiety for mothers on maternity leave When will the new maternity leave legislation come into force?
From the answers of the Minister of Labor, Zeta Aimilianidou, to the questions of the MP, it results that in the period from 2018 to August 2021, 24,311 applications for maternity allowance were approved and 10,059 applications (or 41%) for paternity allowance.
More specifically, in 2018, 7,003 applications for maternity allowance and 3,461 applications for paternity allowance were approved. Based on these figures, the percentage of paternity benefits represents 49.5% of maternity benefits. In 2019, 6,446 applications for maternity benefits and 2,103 applications for paternity benefits were approved (corresponding to a percentage of 32%). In the year 2020, 6,548 applications for maternity allowance and 2,086 applications for paternity allowance or a percentage of 31% were approved.
In the year 2021 (until August when data were available) 4,314 applications for maternity leave were approved and 2,409 for paternity leave corresponding to 55.8%.
Maternity – Paternity Allowance
Approved Applications
2018: Maternity 7.003 – Paternity 3.461 >> The Paternity Allowance is at 49.5% of the Maternity Allowance
2019: 6.446 – 2.103 >> 32%
2020: 6.548 – 2.086 >> 31%
2021 (Until August): 4,314 – 2,409 >> 55.8%
Total: 24,311 – 10,059 >> 41%
Delay in payment of benefits
Mr. Koukoumas points out that in order for a father to receive paternity allowance, he must have entered into some kind of marriage (religious, political, cohabitation agreement) with the mother. So, he continues, there are cases where fathers may want to get permission but can not because of this criterion. According to him, AKEL had submitted a bill on the issue, which was voted in favor by the majority of the parties and a report was made to the Supreme Court, in which it was deemed unconstitutional on the grounds that it increased the Government's expenses.
He also considers the delay in the payment of maternity and paternity benefits as a disincentive to applying for paternity leave. It is characteristic that he states that today the applications for maternity allowance that have been submitted before November 15, 2021 and for the paternity allowance the applications that have been submitted in September 2021 are examined.
What is happening in Europe
Research shows that Sweden has one of the most generous parental leave systems in the world with a somewhat more gender-neutral approach. A
Specifically, instead of maternity leave, parental leave is granted for 480 days (approximately 16 months) for a child (240th each parent) and 390 of these days are paid at a rate of 80% of salary. Parents can use the 480 days at any time until their child turns twelve. In the United Kingdom, maternity leave for all employees lasts 52 weeks. Maternity allowance is paid to employed and self-employed mothers for 39 weeks. For the first six weeks the mother receives 90% of her average salary. After the first 6 weeks she receives the fixed amount of £ 151.97 per week for 33 weeks or 90% of her average earnings, if this is less than the above amount.
Most countries provide paid parental leave (Austria, Germany, Estonia, United Kingdom, Croatia, Lithuania, Portugal, Slovakia, Romania and the Czech Republic). In the United Kingdom, Portugal, Sweden and Slovenia, parental leave can be transferred from one parent to another. In Hungary, Finland and the Netherlands parental leave is institutionalized without pay. Germany and Sweden have the most generous parental benefit systems.