The search and rescue operation at the scene of the train accident at the entrance to the Tempe Valley is ongoing.
The efforts of the fire brigade are currently focused on the first two carriages of the passenger train which have overturned and there is greater difficulty in extrication.
The operation of the firefighters in the specific wagons is done with the help of 4 special crane vehicles that will lift the wires. At the same time, as Mr. Vathrakogiannis said, the Greek police and the medical examiner have started the process of recognition and identification at the general hospital of Larissa where the bodies are being transferred. assist in the process and support the victims' relatives in every way.
Shocking images outside hospitals – Parents looking for their children
The hospitals of Larissa that receive the dead and injured after the deadly train collision in Tempi have turned into battlefields.
The figures of parents looking for their children among the victims and injured are shocking.
p>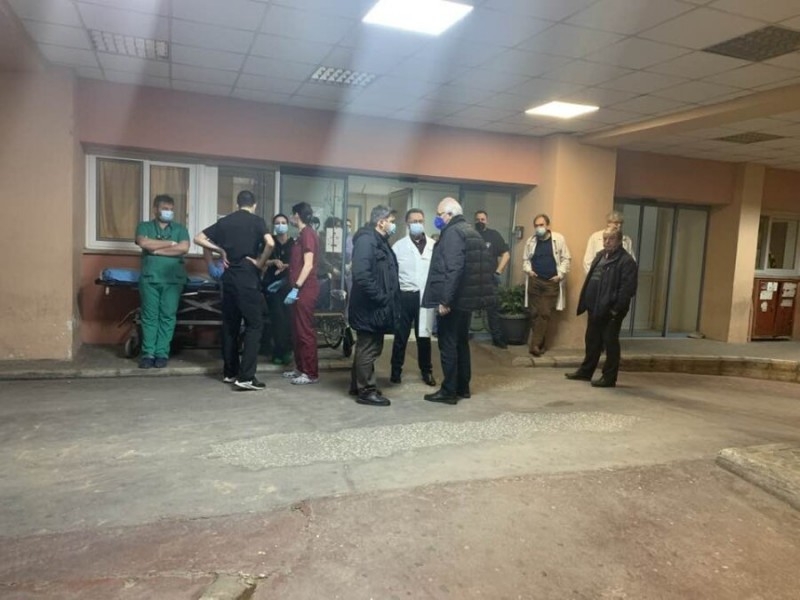 The picture in the nursing institutions of Larissa, as reported by thesstoday.gr, is hopeless with the General Hospital measuring 14 dead and 20 wounded, with one of them being treated at the Military Hospital .
According to information, most of the dead at the General Hospital are students.
On the other hand, the University Hospital of Larissa counts 9 dead, 48 injured, two of them are hospitalized intubated in ICU Among the injured are two children, aged 7 years and 9 months, in good condition.
Earlier, the press representative of the PS reported that all the bodies were transferred to the hospitals of Larissa in order to carry out the process of recognition and identification.
p>
With information from APE – BE