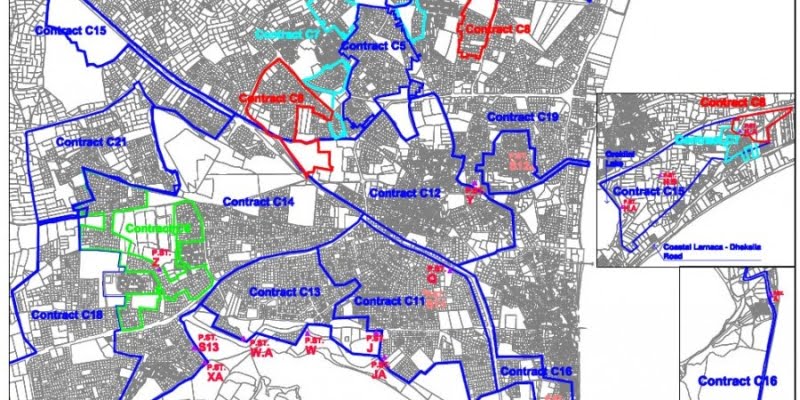 The cooperation contract with the contracting company CYFIELD CONSTRUCTION LIMITED for the construction of rainwater and sewage networks was signed today Tuesday by the Larnaca Sewerage Council (SAL). of the Convention, extends to Griva Digeni Avenue and Athanasiou Diakou Street to the southwest and Grigori Auxentiou Avenue to the southeast. To the northwest it is bounded by Stratigo Timaya Avenue, while to the east it is bounded by Chrysopolitissis, Kyriakou Matsi, Kimonos and Agios Neophytos streets.
It is added that 'Contract C12B is part of the original Contract C12 which has been terminated before its completion mainly due to the existence of an abundance of archaeological finds. The total cost of the project amounts to €5,190,000 plus VAT, the works will start immediately and are expected to be completed by the end of 2023. of Construction Contract C12A, which are expected to be completed in early 2023, with the main objective of investigating the trenches and managing antiquities, archaeological remains, services and other obstacles".
This particular Contract "constitutes the last contract of B' Phase and concerns the construction of 2.5 kilometers of rainwater network and 5 kilometers of sewage network. With the construction of the rainwater network, the long-term flooding problem in the area will be finally solved».
Source: KYPE