The tourism outlook for the summer season is favorable according to a survey by ETAP Larnaca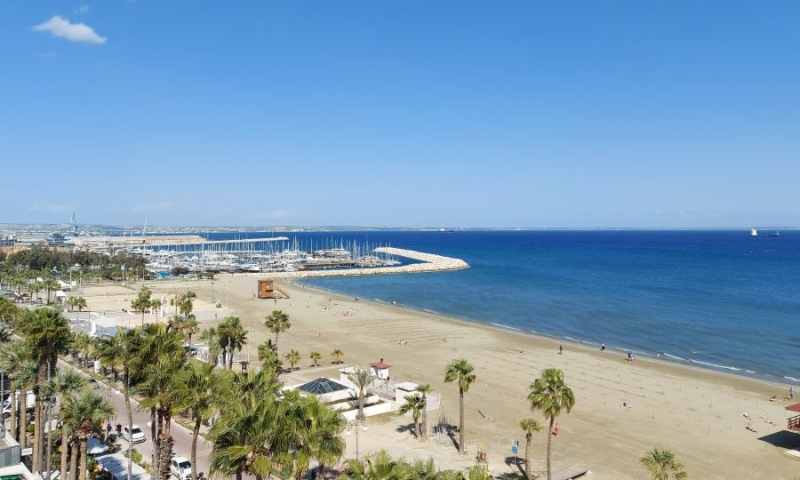 Tourist operators are also hoping for last-minute bookings to allow occupancy to reach 2019 levels.
The summer season of Larnaca is entering with optimism as the bookings in the hotels in the city and in the countryside as well as in the agro-tourism accommodation are moving at satisfactory levels.
In a survey conducted by the Larnaca Tourism Development and Promotion Company, the majority of hoteliers stated that they were "quite satisfied" with bookings in the summer season, while in some cases hotels are overbooked for certain periods. The satisfactory flow of bookings is expected to last until October. In relation to last year's corresponding season, there is a clear increase, while tourist entrepreneurs also hope for last-minute bookings so that occupancy levels can reach the levels of 2019, which is considered the best tourist year for Larnaca hotels.
< br />Although the markets of Russia and Ukraine have been removed from the equation, which in recent years were two of the most important markets of the Larnaca Region, the losses have been mitigated by other markets. The main tourist markets of Larnaca in the current year are Israel, the United Kingdom, Eastern European countries and mainly Poland, Hungary and Romania as well as Germany-Austria and Lebanon.
Increased bookings from France are also for this year
Bookings from France are also up for this year, while newly emerging markets for Larnaca are Serbia and Armenia, with still a small number of arrivals. The traffic from the Greek market is also increased and mainly concerns business trips, a segment of the market that is constantly gaining ground in Larnaca. As far as agritourism accommodation is concerned, the main markets for this year remain Germany, Austria and the United Kingdom.
< iframe width='300px' height='500px' src='https://www.adstorebluebird.cy/api/banner/ServeBanner?zoneId=2734' frameborder='0' scrolling='no'>