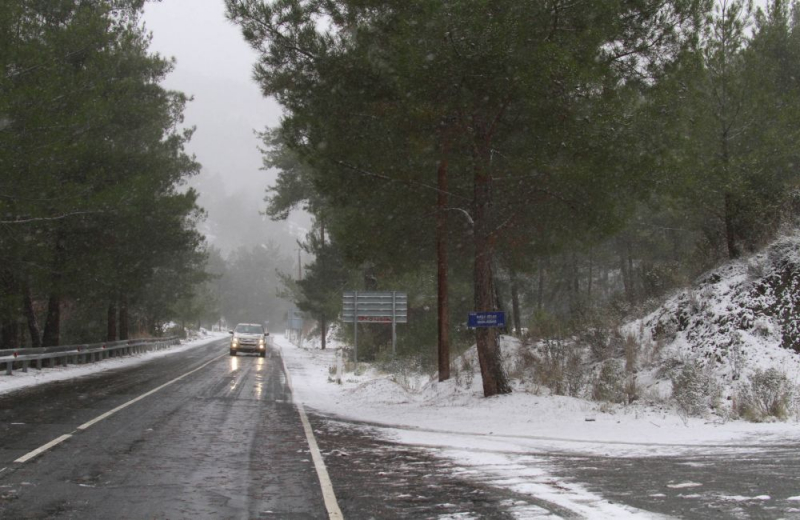 According to the latest information of the Police at ten in the morning, the road Prodromou – Troodos remains closed for all vehicles.
The roads Karvouna – Troodos and Platron – Troodos are open for vehicles with movement on all 4 wheels or equipped with anti-skid chains.
The roads Pedoula-Prodromou, Pedoula-Pinewood-Kakopetria, Kakopetria-Karvouna and Kakopetria-Spilia-Kannavia, are open for all vehicles.
The road Kykkos – Stavros of Psoka is closed due to a landslide and falling trees and is expected to be opened to traffic in the afternoon.
The Police recommends special attention to those who travel on the road network of the mountainous areas, since due to the weather conditions the roads are slippery.
Drivers are required to drive at a safe, low speed, to keep a safe distance from oncoming vehicles, to have their vehicle headlights on and to give priority to other passing drivers where necessary.
It is pointed out that the situation on the road network is changing due to the prevailing winter conditions.
The public is urged to be informed about the situation on the road network before moving.