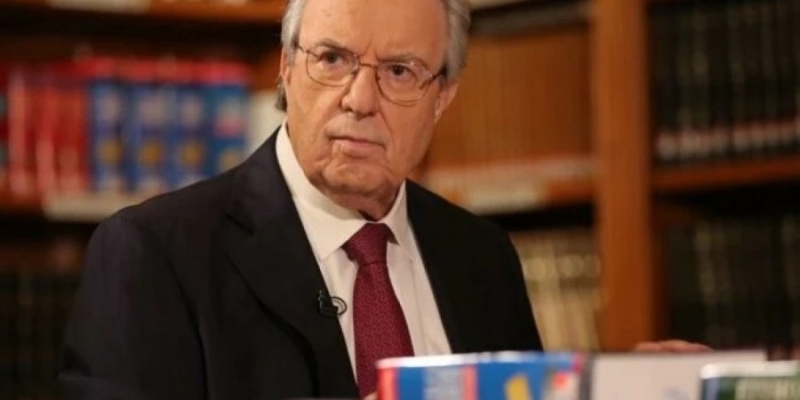 Lecture on "The Greek Alphabet-Writing-Orthography" was recently given in Cyprus by the Professor of Linguistics and Former Rector of the University of Athens, George Babiniotis, while he presided over the provincial spelling competition, which was organized by his Primary School of the G C School of Careers in collaboration with the Fotos Fotiadis Foundation.
According to a related announcement, the events mark the start of the school's 50th anniversary celebrations.
Mr. Babiniotis visited the school upon invitation and spoke with students and staff, it is reported. The Spelling Contest was held on Saturday, January 21, at the University of Nicosia. This is the 1st annual spelling competition between 5th and 6th grade primary school children, in which 32 primary schools from all over the Nicosia district took part this year.
On the evening of Friday, January 20, Mr. Babiniotis lectured with the theme "The Greek Alphabet-Writing-Spelling", in the event hall of the Gymnasium. The event was attended by students, parents, teachers and friends of the school. In the morning of the same day, Mr. Babiniotis visited our school and spoke with teachers and students of the Gymnasium/Lyceum, the announcement concludes.
Source: KYPE