At the 2022 Environmental Awards Ceremony held by the Cyprus Recycling Organization
The Non-Profit Recycling Organization Cyprus (OAK), the first collective Construction and Demolition Waste Management System, recently held the first Environmental Awards Ceremony for its contractors and members, for the year 2022.
The Board of Directors of the Recycling Organization has established these annual Environmental Awards since 2019, in an effort to reward members of the organization whose main objective is to protect the natural environment of Cyprus and who directly and indirectly fulfill their obligations based on the applicable relevant legislation.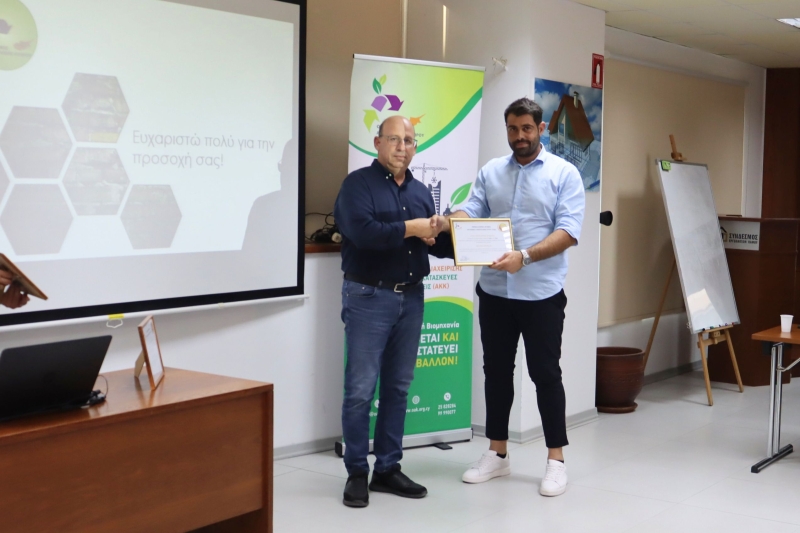 This year, the Leptos Group was awarded the 'Golden Award Certificate' for the rational management of Construction and Demolition Waste, in the projects of the class it carried out and its contribution, together with OAK in the fight for the protection of the natural and built environment.
For another year, Leptos Group proves that a more sustainable future is one of its main priorities.
During the award ceremony the main message that the organizers wanted to get across is that more and more companies apply environmentally friendly practices and improve their internal processes in order to better protect our environment.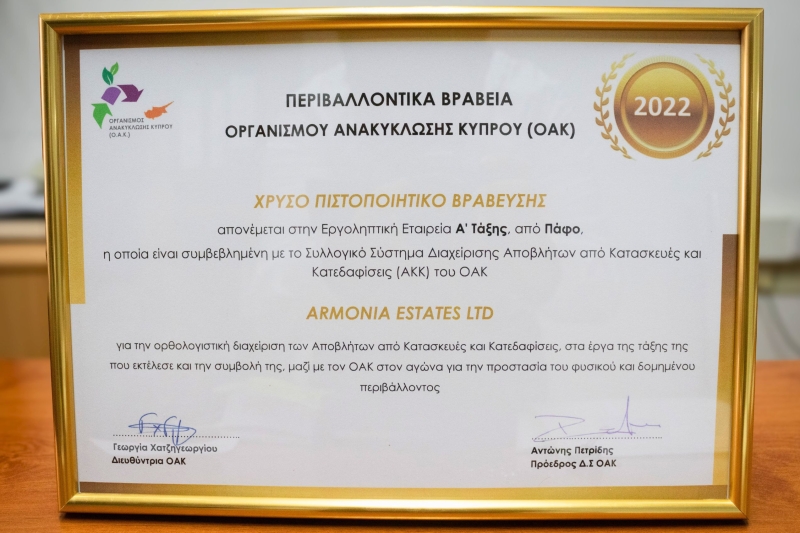 < iframe width='300px' height='500px' src='https://www.adstorebluebird.cy/api/banner/ServeBanner?zoneId=2734' frameborder='0' scrolling='no'>