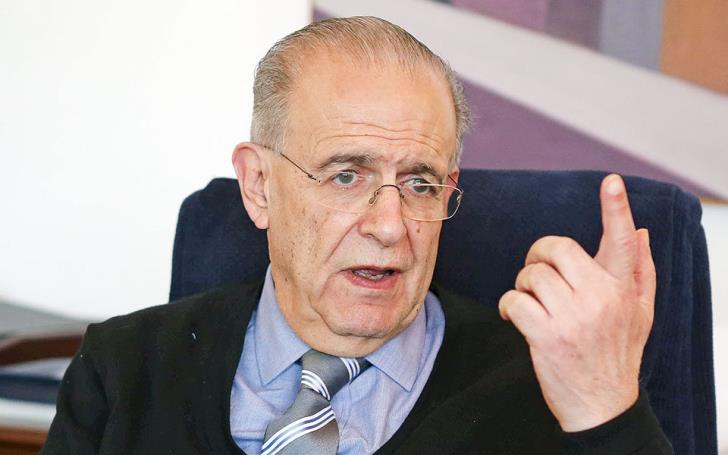 A letter to the Turkish Cypriot leader, & nbsp; Ersin Tatar, was addressed by the President of the Republic, Nikos Anastasiadis. & Nbsp; The aim is & nbsp; to & nbsp; pave the way for us to reach a discussion on the Cyprus issue on the basis of the UN resolutions and the Anastasiadis-Eroglou agreement of 2014, & nbsp; & nbsp; said Mr. & nbsp ; Kasoulidis.
Similar letters are addressed to United Nations Secretary-General Antonio Guterres, European Council President Charles Michel, and the guarantor forces. In these letters, the first issue is that of the Turkish violations in Famagusta.
In the letter to Tatar sent & nbsp; through & nbsp; the head of UNFICYP Colin Stewart, it is clarified that the package of MOE is not take it or reject it, but it can be discussed, said Mr. & nbsp; Kasoulidis. He explained that this was & nbsp; the same package that & nbsp; had been put to Antonio Guterres before the talks in Geneva and was not discussed. Regarding the conciliation reports, the Foreign Minister referred, among other things, to commitments of autonomy of the constituent states vis-bsp-vis the & nbsp; federal state.
It is noted that the letter to Ersin Tatar was sent before the new Turkish provocation in Famagusta. Commenting on the Turkish challenges & nbsp; towards Greece, Mr. Kasoulidis expressed his concern, but also the full support of Cyprus towards Greece.
He also expressed hope at some point Turkey, as it turned 180 degrees with other countries in the region to do the same in the case of Greece and Cyprus.
Finally, regarding the relations of Cyprus with Egypt, Israel and Saudi Arabia Arabia, Mr. & nbsp; Kasoulides stressed that these relations are so deeply rooted that they will not be affected by any & nbsp; efforts of Turkey to improve its own relations with these countries.
RIK