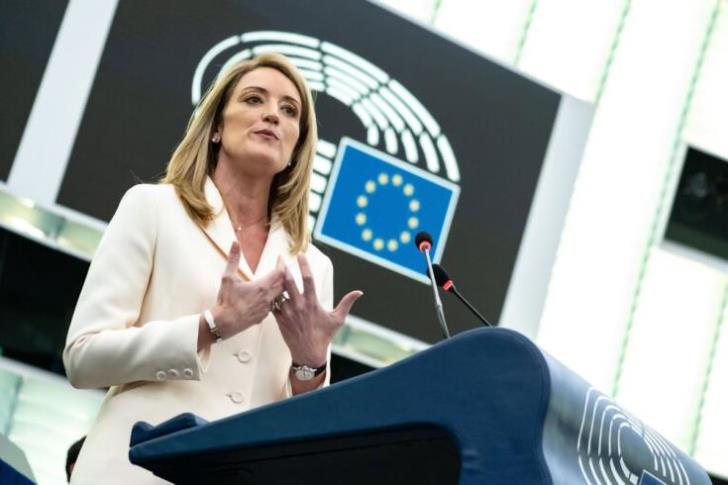 Their belief that as a young and dynamic leader from a small island country "they will fearlessly defend democratic values and support the voice of the Cypriots for justice", the members of the British Cypriot Council express their congratulatory letter to Roberta Metsola. the nomination of the Maltese politician as President of the European Parliament.
The letter of the British parochial organization notes the pleasure and the impression caused by the statement of Mrs. Metsola about the importance of the reunification of the Republic of Cyprus. "It gives us hope for the future," the signatories note, stressing that most members of the organization are refugees or children of refugees, fighting for the human rights of all Cypriots.
SEE ALSO:
Renewal of UNFICYP term, resumption of talks is requested
Ambassador of France: Charles De Gaulle is coming to Cyprus
Movements without facing the MOE
"Coming from a small island, you also have an understanding and empathy for the position of Cyprus, which is constantly threatened by the Turkish attacker. "We emphasize that Turkey must immediately stop any new challenge either in Varosia or in the EEZ of the Republic of Cyprus," the letter reads.
He concludes by noting that "the time has come for Cyprus to be complete again, as this will be necessary for peace in the Mediterranean and the Middle East."
The letter on behalf of the British Cypriot Council is signed by Doros Partasidis, Marie Nicholsby, Dr. Dennis Zenon, John Stergidis and Dr. Savvas Hadjifilippou.