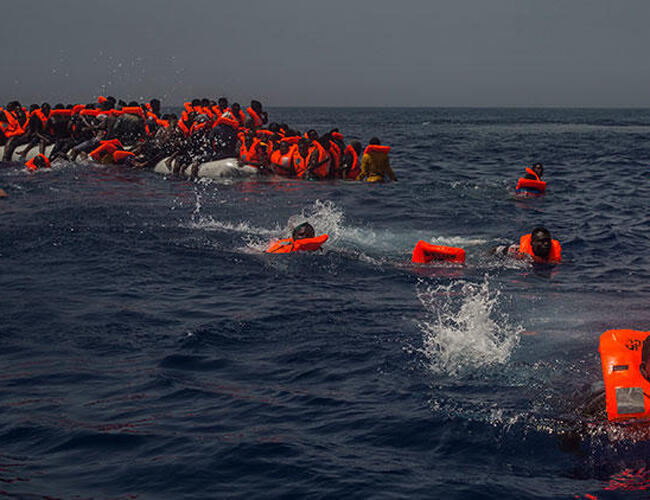 Eighteen migrants trying to reach Europe have died in a shipwreck off the west coast of Libya, converging sources said today.
"Sixteen migrants, including a woman and a child, went missing (on Sunday) off Zoara, 48 migrants survived," the International Organization for Migration (IOM) said on Twitter on Monday, citing the Missing Migrants Project data count.
The latest death toll is 18 dead and 51 rescued, a Libyan Coast Guard official in Zwara told AFP today.
The city of Zouara is located 120 km from the capital Tripoli, on the west coast of Libya, which has been in chaos since 2011.
Despite the persistent insecurity, Libya remains an important transit point for the tens of thousands of migrants seeking to reach Europe each year from the Italian coast, which is about 300 km from the Libyan authorities.
According to the IOM, 20,257 migrants were stopped between January and August and sent to Libya.
source: OMEGALIVE