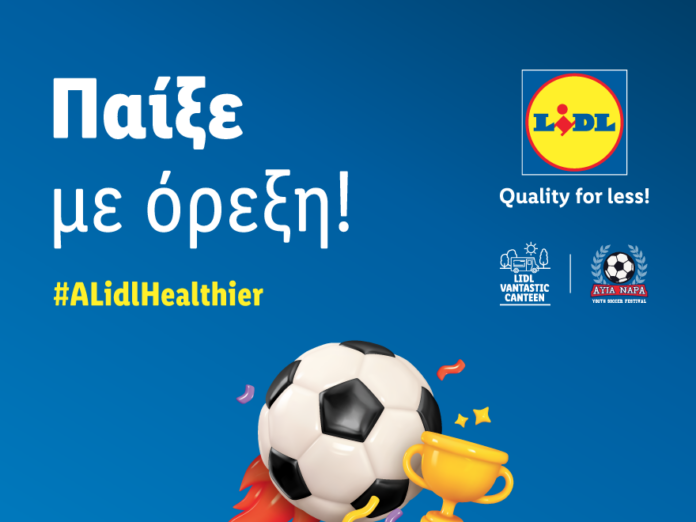 As a proud supporter of this great children's soccer event , for one more year strengthened its efforts to promote a healthy lifestyle, through sports, exercise and a healthy and conscious diet to thousands of children and visitors from Cyprus and abroad.
Lidl Cyprus, with the message "Play with appetite" was strongly present at this year's Ayia Napa Youth Soccer Festival, with its strong support as a silver sponsor, but also with the presence of Lidl Vantastic! The popular canteen of Lidl Cyprus, was recruited once again and gave smiles as well as fresh fruit and healthy snacks to the young athletes of the event, in its eternal effort to inspire children to a better and healthier diet.
This important sporting event for children aged 6 to 16, under the auspices of KOP, lasted from 8 to 13 April, while it was carried out by the officially registered and recognized Sports Association Soccerworldcyprus, a member of the Cyprus Sports Organization (CSO), with the support of the Municipality of Ayia Napa and other bodies such as the Deputy Ministry of Tourism.
Lidl, now as an Official Partner of UEFA, but also as an Official Fresh Food Partner of the 2023 UCI Cycling World Championship, proves over time that it puts first plan to support sports and young athletes, insisting on physical exercise, freshness and sustainable conscious nutrition for a better tomorrow.
Watch the video here: