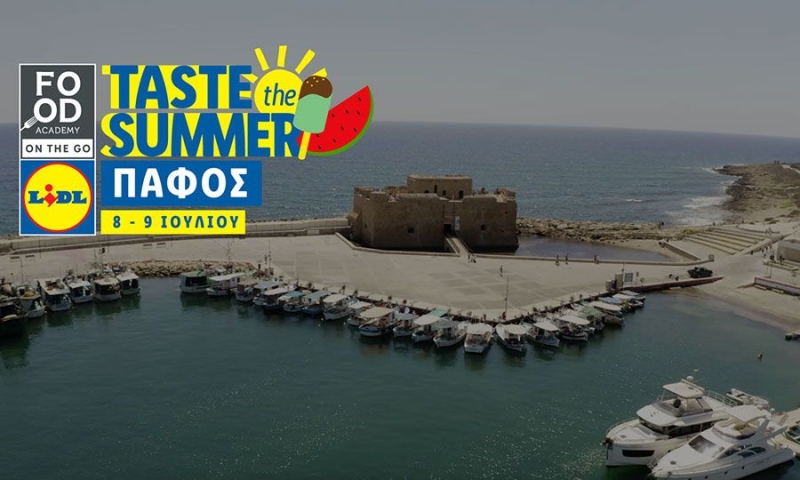 This summer, Lidl Cyprus is once again holding its summer events with LFA On The Go to bring the Lidl Food Academy experience closer to even more people! For starters, the first taste of summer will make a stop in Paphos, at the Lidl store in Agios Pavlos on July 8 and 9.
What to expect?
Participants will be able to attend cooking shows and seminars by the specialized chef of the Lidl Food Academy on Cretan Cuisine and Easy and Asian dishes! At the end of each lesson they will be able to enjoy the chef's dishes, ask questions and take the recipes home.
Our little friends on the mornings of this particular weekend will have the opportunity to attend Little Chefs classes on the preparation of their favorite desserts such as Chocolate Tiramisu and Cheesecake!
And of course, on both nights, the lucky participants will have the opportunity to enjoy cold beers and delicious bbq in the store's specially designed garden, which will now become a unique Beer Garden!
How will you participate?< /strong>
Those interested can find out more information about each event and register their participation on the Lidl Food Academy website in order to enter the draw for a double invitation.
Register: www.lidlfoodacademy.com.cy /taste-the-summer-2023-pafos
Stay tuned with all actions of Lidl Food < em>Academy by also following her on social media
Facebook page: https://www.facebook.com/lfacyprus
< iframe width='300px' height='500px' src='https://www.adstorebluebird.cy/api/banner/ServeBanner?zoneId=2734' frameborder='0' scrolling='no'>