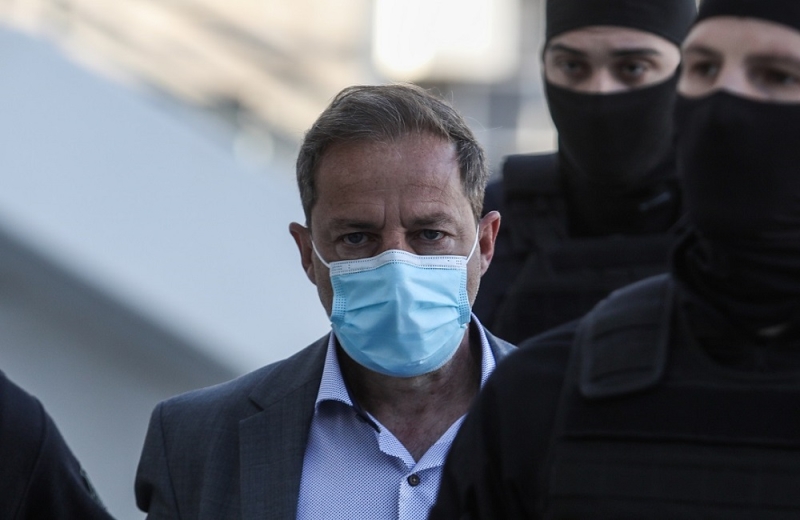 The actor – director and professor of Acting, Giannis Panagopoulos , took the stage today as a witness in the trial of Dimitris Lignadis in order to confirm a trip he made with the accused in August 2010 .
The name of Mr. Panagopoulos was involved in the case by the accused himself who, rejecting the first complaint of rape of a minor against him, had apologized that he had an alibi for the reported time, as he was with the current witness in Egypt.
As Mr. Panagopoulos told the court, he had indeed traveled to Egypt in August 2010. " For August 1, 2 I can not tell you. On August 3-9 I went with him on a trip to Egypt. What he told me then was to go on this journey with his then relationship . However, as I learned by chance later, something happened to the man who was going to travel with Dimitris Lignadis, a car accident and so the accused contacted me telling me that he has a ticket and if I want to go with him. And I went. I paid for my ticket then. "I tried to find the ticket, which was found, but without the name of the traveler, because I explained to you how it happened " said the artist.
According to Mr. Panagopoulos, he was informed by a journalist about the allegation made by Dimitris Lignadis in his apology and " then a loss followed ". According to the witness: " I was informed that the defendant's lawyers called me to testify as a witness for the trip to Egypt . That is why even then I had to issue a public letter together with Mr. Agisilaos Mikelatos. (actor that Lignadis invoked for a complaint concerning August 2015). So far I have tried to stay away from this toxic thing "stressed the witness.
Answering questions Mr. Panagopoulos said that he met Dimitris Lignadis in 2005 in a show. Immediately after the show, he came, found us, and my girlfriend immediately said "Watch out". I did not pay attention at that time. He asked me if I was interested in theater and asked for my phone number. That same night, 23: 30-24: 00 he called me. It seemed strange to me, but I was very kind enough to stop communicating there ". The witness said that during the six months of 2009, when he had friendly relations with the accused, he had not seen any of the complainants or any other minor with him .
Earlier The woman who testified at the previous trial about the relationship she claims to have had with the accused, received questions from the lawyers of both sides, with Lignadis's defense referring to "obsession" and " "passion" of the witness with the accused . The court read e-mails with personal reports that the woman had allegedly sent to Lignadis. , but also to the friend of the alleged victim who confirmed the allegations of sexual violence.
The trial will continue on Wednesday.