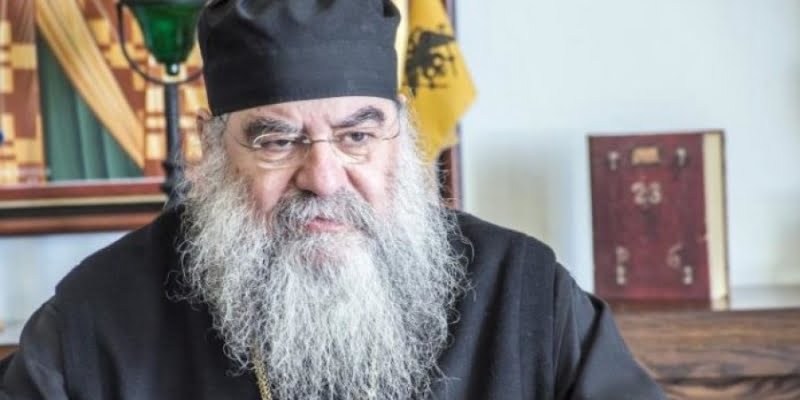 On December 18 and with a ballot, the Archbishop elections will be held, which will be held with the new charter of the Church of Cyprus.
The Metropolitan of Limassol Athanasios was hosted in Protoselidos, who referred to the archdiocesan elections but also in the charity work of the Diocese of Limassol.
Initially speaking about the archdiocesan elections, he said, "I believe that these elections with the new charter will be easier and will make it easier for people to come and vote for whoever they want. The system is sufficiently studied and they are objective.
When asked if he will be a candidate, he answered that this question is difficult for him "with the new data, we are putting ourselves at the disposal of the church". he said.
He went on to say, "As clergy, we have learned not to ask for anything, if the church calls us for an examination we do it gladly, not to ask for anything on our own".
Among other things, he said "The Archbishop of Cyprus has speech on many and various serious issues concerning our Cyprus and our Orthodoxy and the whole world. Our work is not to go public, our work is to our people, humbly and humanely.
Later he spoke about Archbishop Chrysostomos B'. "The work of each person will be judged by God and history. Certainly the Blessed Archbishop left his mark on the history of the Church of Cyprus and did many good works which I believe will be preserved and will continue. The next Archbishop must do something better.
When asked about the charity work of the Diocese of Limassol, he said that they provide approximately 2.5-3 thousand portions of food per day to citizens. He clarified that more than a thousand are students.
On December 18, the Archbishop's elections will be held by ballot
"We will have episodes if the Synod does not respect the popular verdict" (VIDEO)