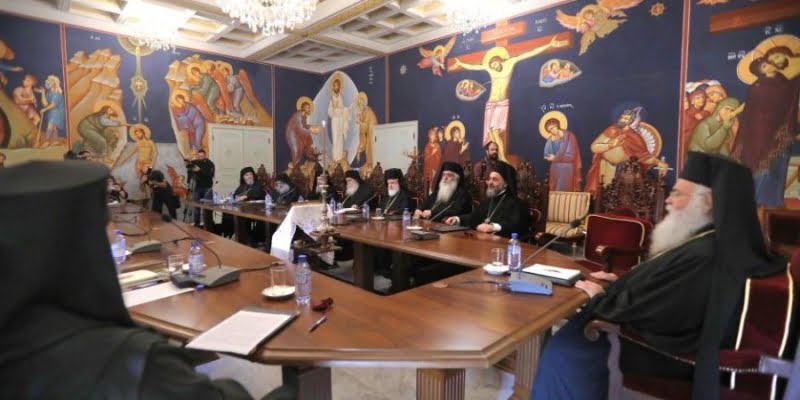 The Church of Cyprus, in order to be able to validly and timely conduct the upcoming Archbishop's Elections, informs every interested party after the necessary and relevant consultation and consultation with the Commissioner for Personal Data Protection has already taken place that the Preliminary Lists with those permitted by the Commissioner data will be in every parish and community of every Archpriestly Province on Monday.
According to an announcement by the Church of Cyprus, the Preliminaries Lists will not contain new registrations, which were made within the predetermined period, but which will be included in the final lists.
In addition, the Preliminary Lists do not include people who exercised their right to be deleted within the predetermined period.
The paper Preliminary Lists will be in a person authorized and responsible for their safekeeping in each parish and community and will refer only to the parish or community.
This authorized person will only be able to provide information relevant to the person which is interested if it is on the list and for any other third party, always in accordance with the strict instructions of the Commissioner for Personal Data Protection.
At the same time and until Wednesday 7.12.2022, each interested party may objection, on a special form, only regarding the person of the understanding that this objection does not concern the following, and for which it will not be accepted:
– Any objection or request for new registration of either Cypriots or non-Cypriots. This is explained because for non-Cypriots a decision was taken by the Holy Synod not to register while for Cypriots a specific registration period was given via e-mail, which ended on December 3, 2022 at 1200 p.m.
– Any objection or request for deletion. This is clarified because a specific deadline was given by email, which ended on November 29, 2022 at 1200 p.m.
– Any objection or request regarding a change of parish or community as the relevant decision of the Holy Synod.
– Any objection or request from any person in relation to issues concerning any other third party.
According to the announcement, the Church of Cyprus from 18.00 on December 6, 2022, will provide a relevant link on the https://churchofcyprus.org.cy website entitled "Learn to Vote" and every interested party with their personal information will be able to be informed exactly where they are voting, including Archpriestly Province, Community/Parish and Election Center.
Source: KYPE