The project, worth 100 million euros, aims to reshape an area of ​​55,000 m2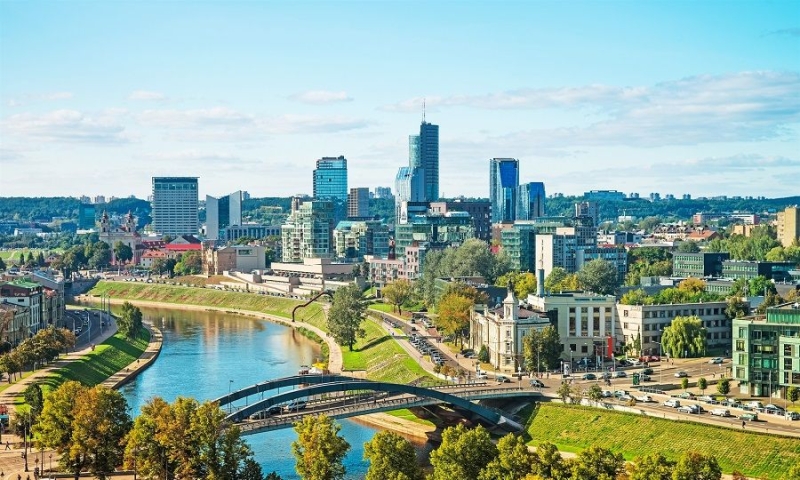 In terms of area, the project in Vilnius will surpass Station F in Paris, which currently holds the title of the largest startup campus in the whole of Europe.
The largest technological campus in Europe is being built in Vilnius, as part of Lithuania's goal to become the new technological center of the Baltics. The €100 million project aims to redevelop an area of ​​55,000 square meters to accommodate 5,000 technology workers.
In terms of area, it will surpass Station F in Paris, which currently holds the title of the largest startup campus in the whole of Europe. The project, which is being implemented as part of the Lithuanian infrastructure program Tech Zity, was inspired by the renovation projects of iconic facilities in Britain, including the Tate Modern gallery.
Tech Zity workers are to proceed with the renovation of a series of textile factories located in an industrial area of ​​Vilnius, maintaining the height of the old floors which exceeds seven meters. The project aims to encourage tech workers to return to the office after the pandemic.
The country's tech ecosystem has grown at a rapid pace over the past decade, as Darius Zakaitis, founder of Tech Zity, confirmed to CNBC.
"When I started 30 years ago, there were 200 people employed in the Lithuanian technology system," said Zakaitis. "Now, they stand at 18,000," he claimed. "This is the result of a decade in which young, active people were building new companies every day. Some of them are very successful," he said. "Lithuanians are very productive, focus on results, have high skills, very aggressively build their own companies," he added.
Vilnius, the second-largest city in the Baltic states, is home to an emerging tech industry that includes major unicorns (companies valued at more than $1 billion), such as second-hand clothing company Vinted and cybersecurity company Nord. Nord has its own campus, with an area of ​​300 sq.m. in Vilnius, about 300 meters away from Tech Zity, while Vinted's headquarters are about 200 meters away.
The new Tech Zity campus will include co-working spaces, restaurants and bars, as well as cultural facilities and education.
He also noted that Lithuanian tech companies derive about 99% of their revenue from abroad. He added that the country's tech scene is following in the footsteps of Israel, which has highlighted many global successes, such as self-driving company Mobileye and map company Waze.
Tech Zity operates three technology campuses in Vilnius, including Tech Park, Tech Loft and Tech Spa, which are home to names like Google, Bored Panda and Kilo Health. Even Netflix has used Tech Zity's facilities for some filming.
Tech Zity currently occupies an area of ​​20,000 sq.m. and intends to reach 80,000 m2 in the long term, through new campuses, developing existing locations and undertaking additional projects.