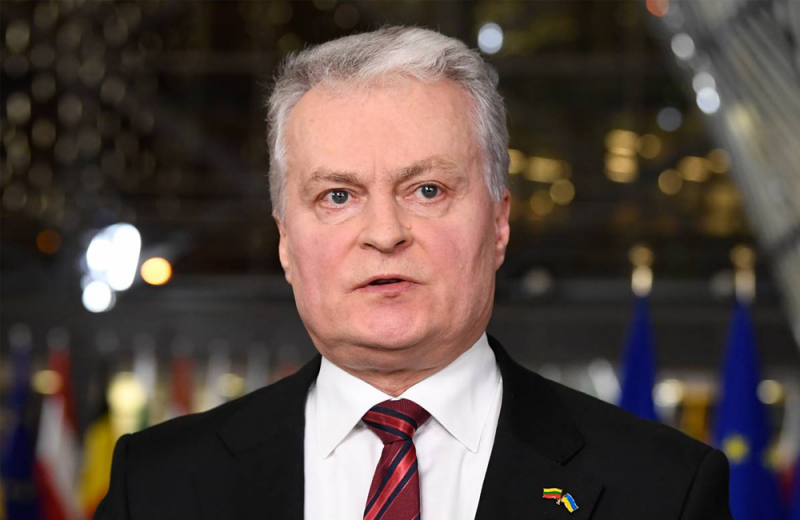 Lithuanian President Gitana Nauseda today warned US Secretary of State Anthony Blinken that if the international community did not stop Russia's aggression in Ukraine, it would lead to a global conflict.
Putin "will not stop in Ukraine" and that the world community has an obligation to help the Ukrainians "by any means available."
The choice is in our hands ", he underlined.
Lithuania, a NATO member, has sent military aid to Ukraine and has received a small number of refugees from the country. Latvia and Estonia tomorrow.
After his meeting with Nauseda, the US Secretary of State will meet with his Lithuanian counterpart Gabriels Landsbergis as well as with the Prime Minister of the country, Ingrida Simonite.
Speaking to US embassy staff in Vilnius, Blinken said the Russian invasion of Ukraine was testing basic principles aimed at maintaining peace between nations.
"This is beyond Ukraine, beyond the Baltic states, even beyond Europe," he said.
Belarus's border with Lithuania and Latvia has allowed Russian troops to launch an offensive against Ukraine from its territory.
Minsk also barred US Ambassador Julie Fischer from taking office last year and called on Washington to cut staff at the Minsk embassy in response. in US sanctions over suppression of 2020 protests against Belarussian President Alexander Lukashenko.