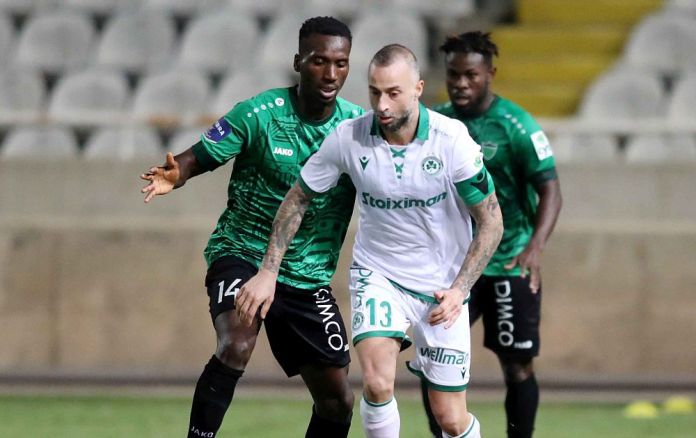 The match between Omonia and Olympiakos, which is being held at GSP, completes (with the exception of the pending issues due to postponements) the 16th match day of the championship.
The clover, which is lined up with many and important absences, wants to return any sacrifice to the three-pointers after two consecutive losses, in order to reduce the chances of being left out of the six and on the other hand to keep in touch with the champions, while the black-greens, who come from four consecutive matches without a win, they in turn want to return to success and get back into the bay for the top six.
The evolution of the struggle
OMONIA : Fabiano, Kiko, Hubotsan, Panagiotou, Letsiaks, Charalambous, Asimenos, Papoulis, Tzionis, Loizou, Kakoullis.
OLYMPIAKOS : Mol, Kyriakou, Boveda, Sampinia, Diagne, Nani, Sarfo, Pechlivanis, Sally, Ka, Wilson
YELLOW : – / –
REFEREE : Nikolaou George
First Assistant Referee: Dimitriadis Marios
Second Assistant Referee: Andreou P. Andreas
4th Referee: Chatzigeorgiou Panagiotis
VAR: Christodforou Marios
AVAR: Sotiriou Michalis
Observer: Nikolaidis Christos