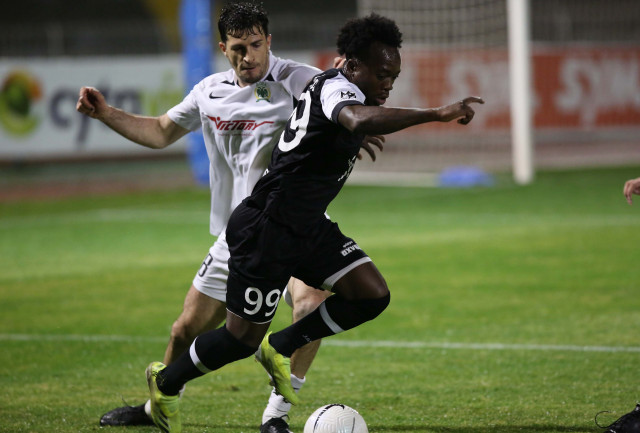 Ethnikos hosts Doxa in Dasaki for the 3rd game of the playoffs (17:00).
Achna's team has no room for error as is with his back to the wall (penultimate position with a game but less) and wants the three-pointer to hope. On the other hand, the greens of Katokopia are not in danger but they want to get rid of them permanently.
THE EVOLUTION OF THE MATCH
23 & # 8242; Misplaced head by Adonis.
20 & # 8242; Vojtowski scored but the goal was correctly canceled after the National player was exposed.
10 & # 8242; The first 10 minutes were completed without any significant phase. Two shots by Gorupets, did not find a target.
1 & # 8242; Start of the match.
National (David Bandia): Christodoulou, Hall, Adonis, Peleas, Voitkovski, Abraham, Hudobiak, Gorupets, Ioannou, Mazurek, Douris.
Doxa (Elias Charalambous): Siskovski, Kyriakou, Kerla, Antenon, Kovacevic, Economides, Asamoah, Ebralindze, Meska, Oliveira, Sadik.
< strong> Scorer: & # 8211;/& # 8211;
Yellow: & # 8211;/& # 8211;
Miscarriages: & # 8211;/& # 8211;
Referee: Antoniou Menelaos
Α & # 8217; Assistant: Lazarou Ioannis
Β & # 8217; Assistant: Christou E. Christos
4th Referee: Anastasi Anastasi
VAR: Dimitriou Vassilis
>
AVAR: Georgiou Pavlos
Referee Observer: Georgiou Andreas
Like this :
Like Loading …