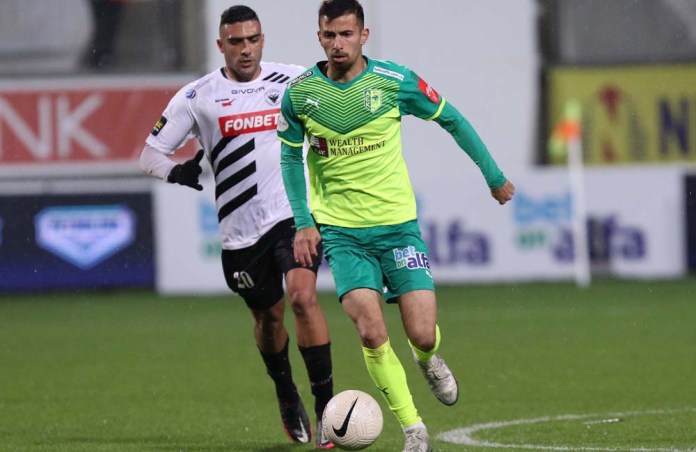 AEK left open accounts in the first game in" AEK Arena "with PAEEK, so the case of qualifying for the quarterfinals of the cup will be judged today game in Makareio.
The score of the first game was 1-1.
The evolution of the match
PAEEK: Panagiotou, Dias, Sumaoro, Dimitriou, Varela, Babic, Komodikis, Tsosits, Kouros, Francescou, Neophytou A .
AEK: Leal, Tomovic, Milicevic, Englezou, Garcia, Ledes, Altman, Espinosa, Faraz, Romo, Darbyshire
SCORE:
YELLOWS:
Referee: Antoniou Menelaos
Α & # 8217; Assistant Referee: Komodromos Iraklis
Β & # 8217; Assistant Referee: George Kontemeniotis
4th Referee: Dimitriou Vassilis
VAR: Nikolaou George
AVAR: Πέτρου Πέτρος
Παρατηρητής: Τσαγγάρης Μάριος
Like this:
Like Loading …