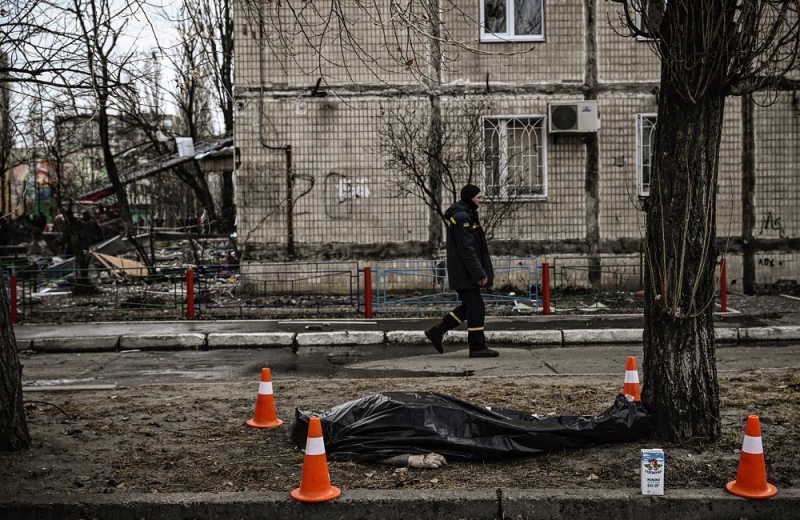 Strong explosions were heard this morning in the center of Kiev, broadcast by journalists of the French Agency located in the Ukrainian capital.
Negotiations Ukraine-Russia continue today
Ukrainian President Volodymyr Zelensky said late Monday that his government's negotiations with Russia would continue today. He added that he had spoken with Israeli Prime Minister Naftali Bennett as part of an effort to end the war with Russia and for a "just peace". "Our delegation is working on this in the negotiations with the Russian side," Zelensky continued. Things went "well enough," they told me. But we will see ", he added, clarifying that the talks" will continue "today.
#UPDATE At least three powerful explosions have been heard in Kyiv, @AFP journalists in the city report, although the cause is not immediately known.

An AFP journalist also saw a column of smoke rising in the distance, but has been unable to get there due to a night curfew pic.twitter.com/ta5HqlmVJB

— AFP News Agency (@AFP) March 15, 2022
Only seven of the ten humanitarian corridors it had agreed to open to evacuate civilians from areas where fighting is raging in Ukraine operated, according to officials in Kyiv. About 4,000 people have fled and are now safe, Ukrainian Deputy Prime Minister Irina Verestsuk said late last night, according to the Ukrainian news agency UNIAN. About 2,000 left the Kiev region.
Minute by minute developments:
< br />