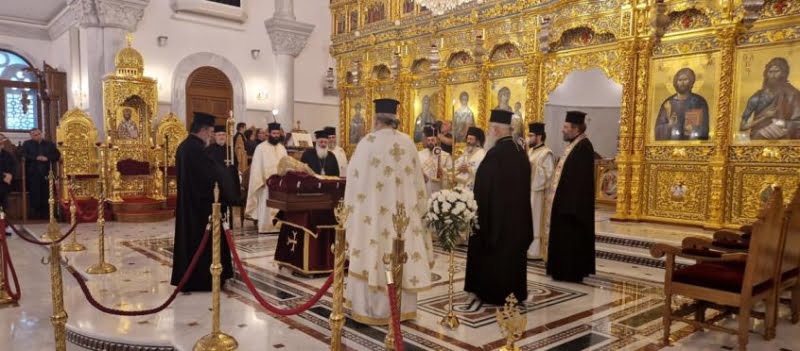 In a popular pilgrimage to the Cathedral of the Apostle Barnabas, in the Archdiocese from Thursday to Saturday morning, before the funeral, which will be held at 12 noon, the body is exposed of Archbishop of Cyprus Chrysostomos II, who passed away on Monday morning, aged 81.
At the same time, the condolence book, which was opened on Tuesday morning, in the Office of the Blessed in the Holy Archdiocese, will remain open until noon on Friday.
It should be noted that the funeral service will be joined by the Archbishop of Constantinople and Ecumenical Patriarch and .K. Bartholomew, who is visiting Cyprus for the first time.
The body of Archbishop Chrysostomos will be buried in the tomb prepared by the Blessed under the Cathedral of the Apostle Barnabas, as was his wish.
p>
Since Tuesday, public mourning has been declared for the death of Archbishop Chrysostomos II, until the day of his funeral, on Saturday.
Live the developments