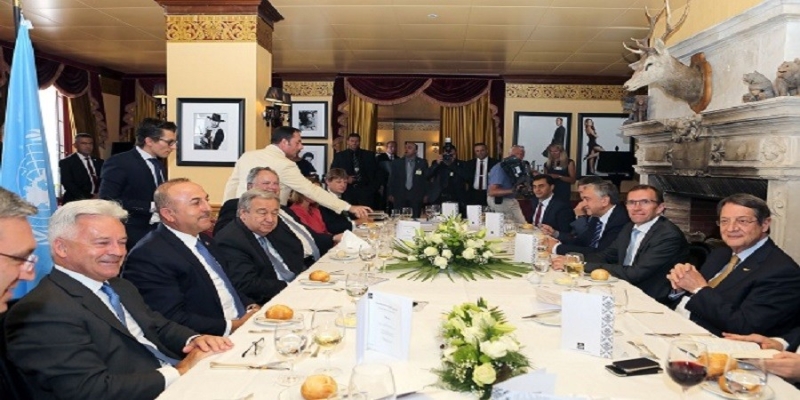 The Conference on Cyprus was led without an agreement and before a hard impasse. Last act at the Swiss resort, the working dinner of the heads of delegations in the presence of UN Secretary General Antonio Guterres, which started shortly before 10:00 PM Cyprus time and ended shortly after 03:00 AM on Friday.
After a long day of consultations and diplomatic background, culminating in a working dinner, the Turks once again demonstrated their their uncompromising stance on the Cypriot issue.
By putting forward unacceptable proposals that were immediately strongly rejected by the Greek and Greek Cypriot sides, they threw the Cyprus Conference into the air.
The Turkish intransigence
*For the guarantees and the right of intervention, they wanted a review in 15 years and a reduction in the army to agreed levels.
*On the territorial side, the Turkish side only accepted the return of part of Morphou.
*The Turks with their defiant positions shook the dinner in the air, which was the only dinner that seemed capable of saving that could be saved.
*Finally, they wanted primary fair and equal treatment of Turks in Cyprus.
The process is now at an impasse, which the UN Secretary General admitted in a statement after a working dinner. The delegations depart today from Crans – Montana to Geneva, to make their way back.
Sigmalive will keep you updated minute by minute on all developments.