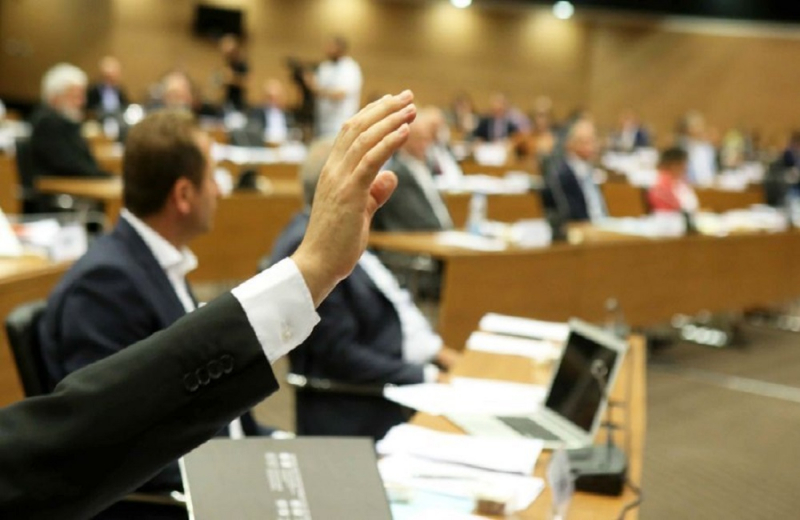 Community-political games and interests are not unprecedented for our country. Therefore, we should not be surprised by the fact that the infamous Local Government reform, which they have been discussing for a decade, has finally stopped in the 20 municipalities! The reform, as voted yesterday by the plenary of the Parliament, is cut and sewn to the measures of the parties. The scenarios for the creation of five metropolitan municipalities that were initially discussed went for a walk, as well as the government's proposal for the creation of 14 municipalities that were not arbitrarily identified, but after expert studies we paid gold, but threw them in the trash because others were partisan : Maintaining as many of their own municipalities as possible, because how else, parties and mayors who consider the municipalities as their own, would continue to cultivate their customer relations?
We have seen this happen a few times in the past, we experienced it the day before yesterday with the vote on the Local Government reform: To make decisions and pass laws based on party, political and personal interest, and not in the wider public interest and the common good. The philosophy of Local Government reform, as at least reflected in the studies of experts, was lost in the basements of the micropolitical mentality "our own good and interests", which unfortunately has penetrated into all its manifestations deep within our society. Party amendments put to the vote before the reform bills in question maintained "small kingdoms" with minimal additions that do not alter party percentages and, of course, do not meet the demographic, social, economic, geographical and developmental criteria they should set. the mergers of municipalities. There is also a great deal of hypocrisy regarding the local referendums that AKEL, EDEK and Ecologists urged to be held for the approval of the new mergers. Hypocrisy, because a decade ago the municipalities increased by six and reached 30 in total, following local referendums held with the blessings of all parties and which, remarkably, are provided for in the current legislation.
More on the subject in the printed version of "P" and for its subscribers CITIZEN PREMIUM the digital edition of the newspaper in PDF at the same time with its printed circulation daily from 05.00 in the morning .