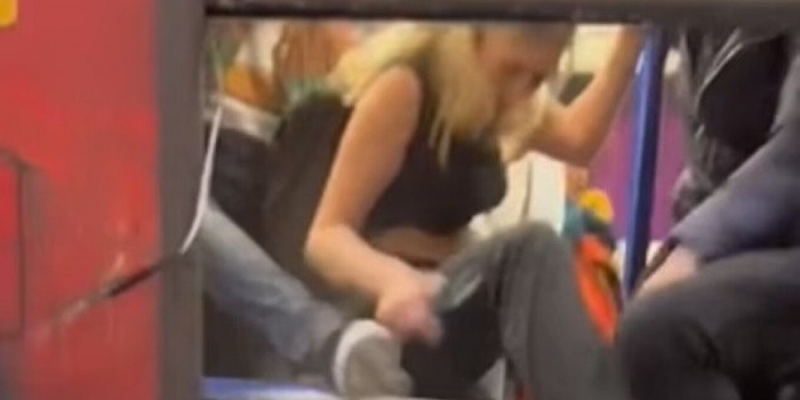 An alarm was sounded on the London Underground due to a fire, with passengers trying to break windows to get out of the carriages.
The workers are "saving the day", wrote the Daily Mail, as, according to the British media, officials with hammers were smashing subway windows at Clapham Common station.

< iframe allowfullscreen="" frameborder="0" height="573" id="molvideoplayer" scrolling="no" src="https://www.dailymail.co.uk/embed/video/2933439.html" title= "MailOnline Embed Player" width="698">
Passengers were trapped in the carriages after the doors would not open after the fire, while smoke was billowing.
The footage, from Clapham Tube station, showing passengers crammed into doors as extrication efforts are made, is breathtaking.
A passenger who was in front of the incident said: "There was a smell of smoke in the train, and it stopped».
«All the while the carriages were filled with smoke and the doors wouldn't open. When we tried to open them, they only opened 10 cm.» he added.
"Thanks to the workers who were on the dock and had hammers and other tools, we got out," he said.
The fire, the BBC reports, may have been caused by a malfunction in the ventilation system.
Stuck on the train at Clapham Common and carriages filling with smoke, doors won't open if it wasn't for workers on the platform we wouldn't have got out! @TfL you should be ashamed! The response from station staff was horrible! @SkyNews @BBCNews @itvnews pic.twitter.com/D0MHItF0R3

— Jake sharp (@jakesharp0108) May 5, 2023
Source: Topic