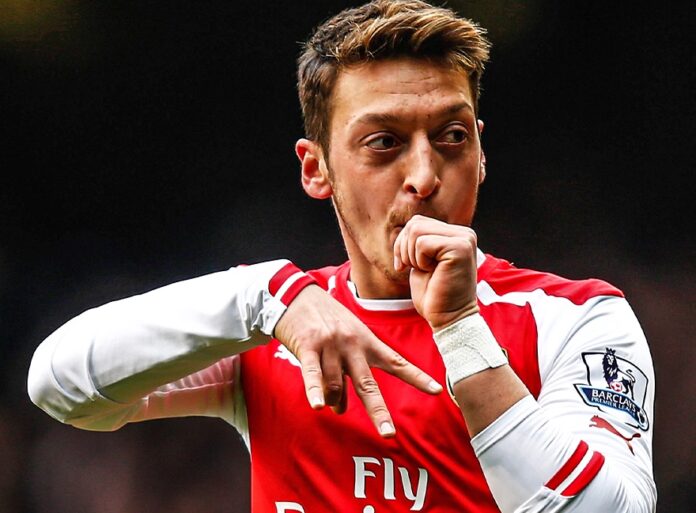 Conductor. This is the most descriptive word one can come up with to describe Mesut Ozil at his best. When the most expensive transfer in Arsenal's history took place in 2013. That is, when Cristiano Ronaldo was frustrated because he was losing a team-mate who was setting up goals for him… with the sack.
Thanks for the memories – wishing you all the best in your retirement, Mesut ❤️ pic.twitter.com/sqDFl3esj2

— Arsenal (@Arsenal) March 22, 2023
Until even if his move to Turkey turns out to be completely wrong, since 2010 and for about a decade, Mesut Ezil has been able to show the terrifying precision that characterized the commands his brain gave to his feet.
Mr. Assist. At his best, there was no one to matchhim. Perhaps, if … prime-De Bruyne was at the same time as the German, the football world would be in a huge dilemma. But, there was no one to argue with Mesut Ozil in the glances he cast around the grounds of the stadium and his thoughts which were always ahead of those of the rest.
With Cristiano Ronaldo, they managed to be blindfolded in Madrid, he "served" a large number of goals to the Portuguese superstar, whom he helped to reach as many peaks as he claimed at Real in their coexistence, while, in London since 2013… they rubbed their eyes them.
On the last day of the summer transfers of 2013, having entered September that year, Arsene Wenger declared after a victory in a derby with Tottenham that "maybe we have a good surprise for you later…" .
Ozil wore the shirt of the "gunners", he then became the most expensive transfer of the team with 47 million euros and at the peak of his career for the following years, he was worth every cent!
In Madrid with Modric and Kaka, in three seasons he recorded a total of 80 assists making magical years and later in the English capital… he destroyed everything! In the unrepeatable season 2015-2016 he came to have created 146 chances for goals in the Premier strong>, reached in May 2017 to have created 12 scoring opportunities in one match (!) in April 2011 he had created the same number of chances in the Champions League against Tottenham!
In the decade from 2008 to 2018, the 133 goals he prepared at league level (Germany, Spain, England), the German midfielder who of course was also crowned World Cup winner in 2014 in Brazil,had a total of 122 assists, only 11 less than Messi and more than Fabregas, Cristiano and Payet!