POWERED BY:
19:56 Sunday
15 May 2022 INSIDER • GOAL • IN-CYPRUS • PROPERTY • CYPRUS-IS • CAREER LIKE • GOING OUT • XRYSES SYNTAGES • ACTIVE • PHILGROUP NEWS & nbsp; SOCIETY & nbsp; INSIDER & nbsp; OPINIONS & nbsp; GOING OUT & nbsp; CULTURE & nbsp; SPORTS & nbsp; AUTO & nbsp; GOOD LIFE & nbsp; USEFUL & nbsp; PRINTED EDITION & nbsp;
ΑΡΧΙΚΗΕΙΔΗΣΕΙΣΠΟΛΙΤΙΚΗΤΟΠΙΚΑΠΑΡΑΣΚΗΝΙΟMEDIAΕΛΛΑΔΑΚΟΣΜΟΣΕΠΙΣΤΗΜΗΠΕΡΙΒΑΛΛΟΝΤΕΧΝΟΛΟΓΙΑΣΥΝΕΝΤΕΥΞΕΙΣΧΡΥΣΕΣ ΕΤΑΙΡΕΙΕΣΚΟΙΝΩΝΙΑΕΙΔΗΣΕΙΣΚΥΠΡΟΣ ΤΟΥ ΧΘΕΣΑΝΑΓΝΩΣΤΗ ΕΧΕΙΣ ΛΟΓΟΕΠΙΣΤΟΛΕΣΣΥΝΕΝΤΕΥΞΕΙΣΔΗΜΟΦΙΛΗ ΣΤΟ INTERNETVIDEOSΑΦΙΕΡΩΜΑΤΑADVERTORIALINSIDERΕΠΙΧΕΙΡΗΣΕΙΣΚΥΠΡΟΣBRAND VOICECAPITALFORBESBLOOMBERG OPINIONΠΡΩΤΑΓΩΝΙΣΤΕΣΚΑΥΤΗ ΓΡΑΜΜΗΧΡΥΣΕΣ ΕΤΑΙΡΕΙΕΣΚΑΡΙΕΡΑΑΠΟΨΕΙΣΑΡΘΡΑ ΣΤΟΝ "Φ"ΠΑΡΕΜΒΑΣΕΙΣ ΣΤΟΝ "Φ"ΤΟ ΜΗΝΥΜΑ ΣΟΥ ΣΚΙΤΣΑΟ ΚΟΣΜΟΣ ΤΟΥ TWITTERGOING OUTTHINGS TO DOCINEMAΜΟΥΣΙΚΗΕΣΤΙΑΤΟΡΙΑBAR/CAFETV ΟΔΗΓΟΣΤΗΛΕΟΡΑΣΗΠΟΛΙΤΙΣΜΟΣΚΥΠΡΟΣΚΟΣΜΟΣΚΡΙΤΙΚΕΣΕΚΔΗΛΩΣΕΙΣΠΡΟΣΩΠΑΑΘΛΗΤΙΚΑΠΟΔΟΣΦΑΙΡΟΜΠΑΣΚΕΤΠΑΡΑΣΚΗΝΙΑΕΛΛΑΔΑΔΙΕΘΝΗΑΛΛΑ ΣΠΟΡΑΠΟΨΕΙΣΣΚΙΤΣΟVIDEOSAUTOΝΕΑΠΑΡΟΥΣΙΑΣΗΑΠΟΣΤΟΛΕΣΑΓΩΝΕΣΚΑΛΗ ΖΩΗΥΓΕΙΑΔΙΑΤΡΟΦΗΕΥ ΖΗΝΑΣΤΡΑΧΡΥΣΕΣ ΣΥΝΤΑΓΕΣΣΥΝΤΑΓΕΣ ΣΕΦΒΗΜΑ ΒΗΜΑΧΡΗΣΙΜΑΦΑΡΜΑΚΕΙΑΓΙΑΤΡΟΙΑΕΡΟΔΡΟΜΙΑΛΙΜΑΝΙΑΤΗΛΕΦΩΝΑΟΠΑΠΚΑΙΡΟΣΣΥΝΑΛΛΑΓΜΑΛΑΧΕΙΑAPPSΠΡΟΣΦΟΡΕΣΕΝΤΥΠΗ ΕΚΔΟΣΗ ΠΟΛΙΤΙΚΗΤΟΠΙΚΑΠΑΡΑΣΚΗΝΙΟMEDIAΕΛΛΑΔΑΚΟΣΜΟΣΕΠΙΣΤΗΜΗΠΕΡΙΒΑΛΛΟΝΤΕΧΝΟΛΟΓΙΑΣΥΝΕΝΤΕΥΞΕΙΣΧΡΥΣΕΣ ΕΤΑΙΡΕΙΕΣ ΕΙΔΗΣΕΙΣΚΥΠΡΟΣ ΤΟΥ ΧΘΕΣΑΝΑΓΝΩΣΤΗ ΕΧΕΙΣ ΛΟΓΟΕΠΙΣΤΟΛΕΣΣΥΝΕΝΤΕΥΞΕΙΣΔΗΜΟΦΙΛΗ ΣΤΟ INTERN ETVIDEOSΑΦΙΕΡΩΜΑΤΑADVERTORIAL ΕΠΙΧΕΙΡΗΣΕΙΣΚΥΠΡΟΣBRAND VOICECAPITALFORBESBLOOMBERG OPINIONΠΡΩΤΑΓΩΝΙΣΤΕΣΚΑΥΤΗ ΓΡΑΜΜΗΧΡΥΣΕΣ ΕΤΑΙΡΕΙΕΣΚΑΡΙΕΡΑ ΑΡΘΡΑ ΣΤΟΝ "Φ"ΠΑΡΕΜΒΑΣΕΙΣ ΣΤΟΝ "Φ"ΤΟ ΜΗΝΥΜΑ ΣΟΥ ΣΚΙΤΣΑΟ ΚΟΣΜΟΣ ΤΟΥ TWITTER THINGS TO DOCINEMAΜΟΥΣΙΚΗΕΣΤΙΑΤΟΡΙΑBAR/CAFETV ΟΔΗΓΟΣΤΗΛΕΟΡΑΣΗ ΚΥΠΡΟΣΚΟΣΜΟΣΚΡΙΤΙΚΕΣΕΚΔΗΛΩΣΕΙΣΠΡΟΣΩΠΑ ΠΟΔΟΣΦΑΙΡΟΜΠΑΣΚΕΤΠΑΡΑΣΚΗΝΙΑΕΛΛΑΔΑΔΙΕΘΝΗΑΛΛΑ ΣΠΟΡΑΠΟΨΕΙΣΣΚΙΤΣΟVIDEOS ΝΕΑΠΑΡΟΥΣΙΑΣΗΑΠΟΣΤΟΛΕΣΑΓΩΝΕΣ ΥΓΕΙΑΔΙΑΤΡΟΦΗΕΥ ΖΗΝΑΣΤΡΑΧΡΥΣΕΣ ΣΥΝΤΑΓΕΣΣΥΝΤΑΓΕΣ ΣΕΦΒΗΜΑ ΒΗΜΑ ΦΑΡΜΑΚΕΙΑΓΙΑΤΡΟΙΑΕΡΟΔΡΟΜΙΑΛΙΜΑΝΙΑΤΗΛΕΦΩΝΑΟΠΑΠΚΑΙΡΟΣΣΥΝΑΛΛΑΓΜΑΛΑΧΕΙΑAPPSΠΡΟΣΦΟΡΕΣ ΕΠΙΧΕΙΡΗΣΕΙΣ ΚΥΠΡΟΣ BRAND VOICE CAPITAL FORBES BLOOMBERG OPINION ΠΡΩΤΑΓΩΝΙΣΤΕΣ ΚΑΥΤΗ ΓΡΑΜΜΗ GOLDEN CAREER COMPANIES
EXCLUSIVE COOPERATION
TOGETHER
Powered by
Next Previous LORDOS UNITED GROUP: Orientation to development in additional sectors, products and services for the benefit of the consumer HOME • INSIDER • BRAND VOICE • LORDOS UNITED GROUP: Orientation to development in additional …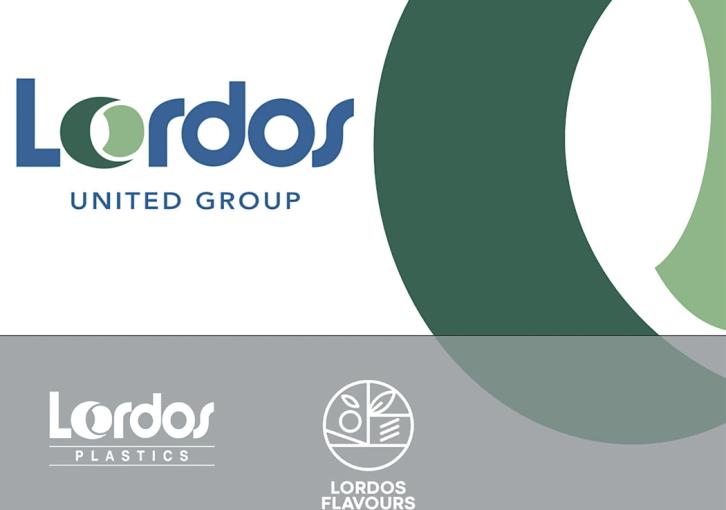 A new era begins for one of the most important brands of domestic entrepreneurship. This is "LORDOS PLASTICS", which is entering a new era.
The company "LORDOS PLASTICS", with 60+ years of presence and supply in the Cypriot market, expands areas of interest and creates the "LORDOS UNITED GROUP". A group of companies aiming at the parallel development in other, besides the production of plastic, sectors of the industry with products that will continue to serve the quality of the daily life of the consumer.
It is noted that the company has in its assets an enviable project, which extends and concerns huge infrastructure projects (marinas, ports, factories, etc.), to everyday products of general and domestic use. A company that is distinguished for its environmental work, as the only certified company with the "BLUE ANGEL ECOLABEL" of Germany for the innovative bags ECO BAGS.
LORDOS UNITED, continuing through "LORDOS PLASTICS" the production and distribution of more than 2,500 plastic products, increases its presence in retail and home use with its entry into the food market. The entry of "LORDOS FLAVOURS" in the highly competitive food market of Cyprus, aims to upgrade the existing options through familiar and inspired flavors and products both from Cyprus and from selected producers and companies abroad.
In addition to "LORDOS FLAVOURS", the company "LORDOS HYGIENE" has been created, which offers hygiene and protection solutions to households and industries.
Under the name LORDOS UNITED is the existing company "LORDOS UNITED PROPERTIES", which has under its management a large portfolio in Cyprus and abroad for investment opportunities in residential and industrial plots.
Its orientation Group growth in additional sectors, products and services based on the substantial growth for the benefit of the final consumer remains stable, with further expansion planned for the coming months with the aim of strengthening the local and export profile of the Group.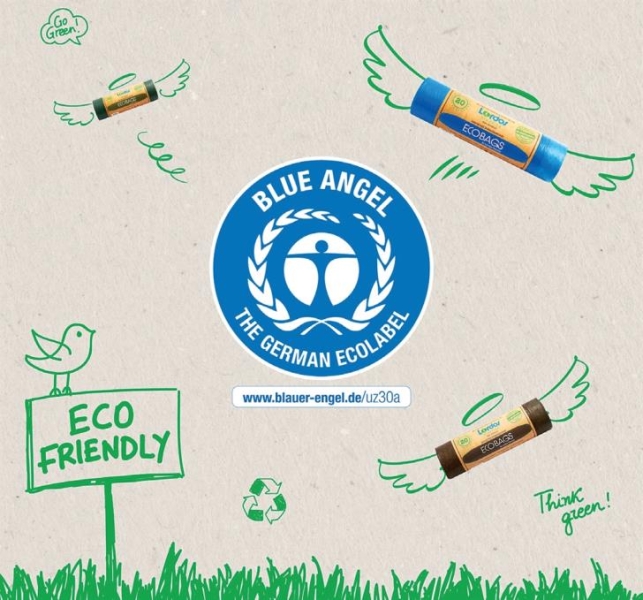 Ιστορική & nbsp;
The company "LORDOS PLASTICS" was founded in Famagusta by Fotios Lordos and after the invasion of 1974, the company was forced to move to Limassol, where a new factory and a series of warehouses were built. Until 2000 the company was private, while in 2001 it was transferred to a public company and listed on the Cyprus Stock Exchange as Lordos United Plastics Ltd.
The facilities are located in the 1st Industrial Area of ​​Limassol. The company now employs 220 highly researched researchers and highly skilled workers in all sectors and production processes.
For more information visit https://www.lordosunited.com.
Social and Environmental Responsibility
Α. Dynamic entry into green growth
The companies LORDOS UNITED PUBLIC LTD and PCC CY – PELLETS RECYCLING LTD, signed on June 28, 2021 an agreement for co-production of regenerated raw material in Cyprus, for the production of new recyclable plastics species.
More specifically, LORDOS UNITED, has taken over the management of the recycling plant for worn plastics, located in the Industrial Area of ​​Agios Syla Limassol, owned by PCC CY – PELLETS RECYCLING LTD of the POULAIDIS group of companies.
production process of the recycling plant is able to serve the annual needs of the company LORDOS UNITED. The business move is part of the new strategy of LORDOS UNITED, which provides by 2025 to leave a zero footprint on the burden on the environment in Cyprus.
Recyclable products such as LORDOS ECO BAGS, already on the market, are the answer to the rational use of plastic products. ECO BAGS bags are available in three different sizes and colors: (1) 28L Brown for kitchen use, (2) 56L Blue for general use and (3) 100L Green for garden & amp; Outdoors.
B. & nbsp; Production of regenerated raw materials
In 2022, the company covered 10% of its production with recycled materials, while By 2021 this percentage has doubled. The goal, by 2024, is to leave a zero carbon footprint in the environment, recycling as much plastic as it uses.
C. Installation of photovoltaics
The company installed photovoltaic energy production to meet its energy needs. Specifically, it produces 650kWh per month, covering 30% of its total energy needs, while it plans by the end of 2022 to be able to cover 50% of its total energy needs.