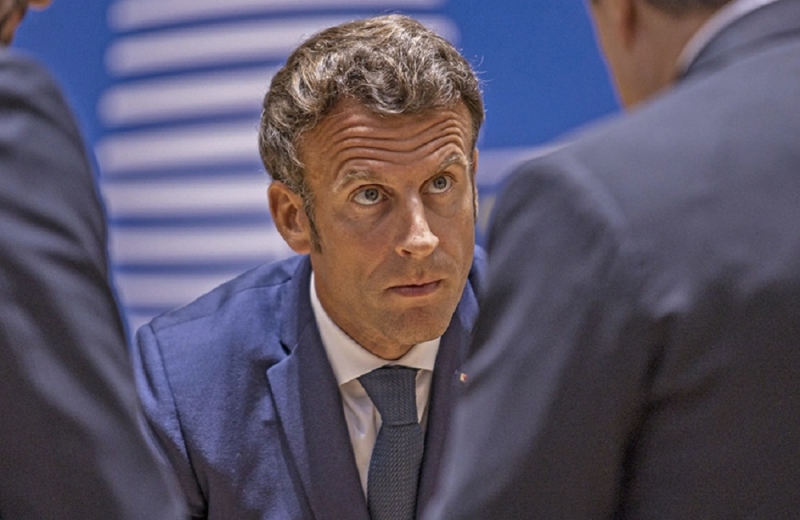 In a keynote speech following the end of the European Council, the President of the French Republic, Emanuel Macron, condemned the statements made by the Turkish political leadership challenging Greek sovereignty. in the islands of the Eastern Aegean , with the false argument that their militarization is illegal.
«One last word here, to say that during the work of the Council the Greek Prime Minister expressed very strongly the reasonable concern of Greece and condemned the statements of many Turkish officials, who question the sovereignty of Greece on many of its islands. I obviously want to express here the support of all Europeans, and especially of France. No one can endanger the sovereignty of some states today & # 8211; "I believe that these statements (including the Turkish ones) must be condemned as soon as possible, which I have just done," said French President Emmanuel Macron.
Tsavousoglou : We will raise the issue of sovereignty in the islands of the eastern Aegean if they are not demilitarized
With inflammatory statements about the status of the islands of Aegean returned Turkish Foreign Minister Mevlüt Çavuşoλουlu, who today took the baton of Turkish provocation, raising the issue of demilitarization of the islands again. In fact, speaking to the Anadolu agency, he showed maps "graying" the entire eastern Aegean!
Tsavousoglou called for the demilitarization of the Aegean islands, otherwise warned that Turkey would start a debate on their sovereignty.
"There is a condition in both conditions for demilitarization. Greece has been militarizing them since 1960. The islands must be demilitarized. "If Greece does not back down, we will open the issue of their sovereignty ", he stressed, noting that Ankara has sent two letters to the UN, accusing Athens of violating the treaties.
The Turkish Foreign Minister stated that Turkey puts an end to the Supreme Cooperation Council of Greece & # 8211; Turkey, something for which he sends a letter, referring to the hostile statements of the Prime Minister Kyriakos Mitsotakis , as well as the inconsistent attitude of Athens in the dialogue efforts.
In fact, Tsavousoglou accused Greek politicians that they feel they can not please their audience if they do not make aggressive remarks against Turkey, at least 5-10 times a day.
Blames Greece for expansionist policy
Tsavousoglou insists on accusing Greece of expansionist policy, arguing that this is the motive behind the regime's violation. "International law is clear," he added, referring to Mitsotaki's trip to the United States, where the Greek prime minister spoke out against a NATO country and lobbied. in Congress against Turkey noting: "They are against us".