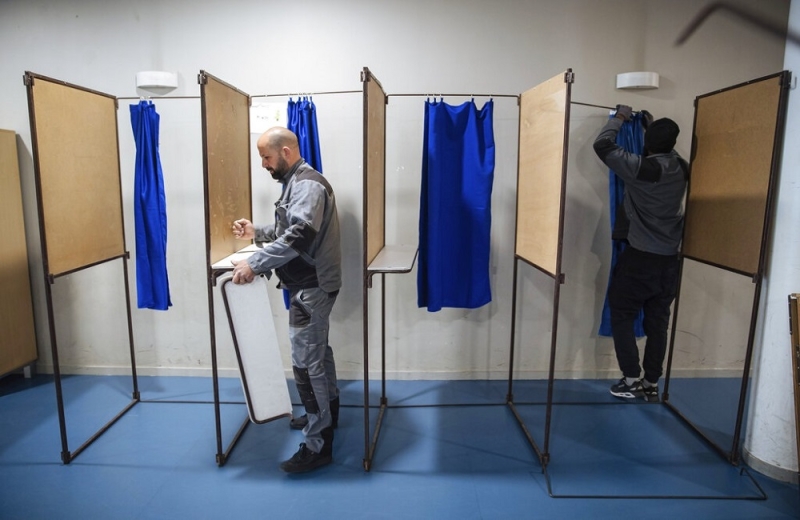 The polls in France open in a few hours and tomorrow at such an hour the French and the Europeans will know the next President. Emanuel Macron maintains the big lead over Marin Le Pen in all polls, unless there is a first-rate surprise, a surprise that could trigger an existential crisis in the European Union. However, today was a day of rest for the candidates, with the French president relaxing with his wife on a beach in Normandy.
From Touke, where his constituency is, President Macron takes a walk on the beach with his wife Brigitte to ease the stress of the election campaign and even a breath before the polls is dominated by uncertainty about the result. with voters for the second time facing the same dilemma Macron or Le Pen.
Many polls suggest they have already clarified their stance, giving the current president another chance.
He is seriously concerned and warns the undecided about unpleasant surprises: "Millions of people a few hours before BREXIT were saying why we should vote. Millions of people in 2016 before the election of President Trump said why to go… The next day they woke up as if after a very bad drunkenness ".
And while Macron's greatest asset is the fear of the victory of the far right Le Pen, with the flag of the return of a strong France, promises the workers what they want to hear.
Polling stations will open in France in a few hours, while in the overseas voting is already underway.