POWERED BY:
07:52 Friday
29 April 2022 INSIDER • GOAL • IN-CYPRUS • PROPERTY • CYPRUS-IS • CAREER LIKE • GOING OUT • XRYSES SYNTAGES • ACTIVE • PHILGROUP ΕΙΔΗΣΕΙ ; SOCIETY & nbsp; INSIDER & nbsp; OPINIONS & nbsp; GOING OUT & nbsp; CULTURE & nbsp; SPORTS & nbsp; AUTO & nbsp; GOOD LIFE & nbsp; USEFUL & nbsp; PRINTED EDITION & nbsp;
ARCHIKIEIDISEISPOLITIKITOPIKAPARASKINIOMEDIAELLADAKOSMOSEPISTIMIPERIVALLONTECHNOLOGIASYNENTEFXEISCHRYSES ETAIREIESKOINONIAEIDISEISKYPROS OF CHTHESANAGNOSTI HAVE LOGOEPISTOLESSYNENTEFXEISDIMOFILI IN INTERNETVIDEOSAFIEROMATAADVERTORIALINSIDEREPICHEIRISEISKYPROSBRAND VOICECAPITALFORBESBLOOMBERG OPINIONPROTAGONISTESKAFTI GRAMMICHRYSES ETAIREIESKARIERAAPOPSEISARTHRA IN "F" INTERVENTION IN "F" MESSAGE YOUR SKITSAO WORLD TWITTERGOING OUTTHINGS TO DOCINEMAMOUSIKIESTIATORIABAR/CAFETV ODIGOSTILEORASIPOLITISMOSKYPROSKOSMOSKRITIKESEKDILOSEISPROSOPAATHLITIKAPODOSFAIROMPASKETPARASKINIAELLADADIETHNIALLA SPORAPOPSEISSKITSOVIDEOSAUTONEAPAROUSIASIAPOSTOLESAGONESKALI ZOIFGEIADIATROFIEF ZINASTRACHRYSES SYNTAGESSYNTAGES SEFVIMA VIMACHRISIMAFARMAKEIAGIATROIAERODROMIALIMANIATILEFONAOPAPKAIROSSYNALLAGMALACHEIAAPPSPROSFORESENTYPI EDITION POLITIKITOPIKAPARASKINIOMEDIAELLADAKOSMOSEPISTIMIPERIVALLONTECHNOLOGIASYNENTEFXEISCHRYSES COMPANIES EIDISEISKYPROS OF CHTHESANAGNOSTI HAVE LOGOEPISTOLESSYNENTEFXEISDIMOFILI THE INTERN ETVIDEOSAFIEROMATAADVERTORIAL EPICHEIRISEISKYPROSBRAND VOICECAPITALFORBESBLOOMBERG OPINIONPROTAGONISTESKAFTI GRAMMICHRYSES ETAIREIESKARIERA ARTICLES IN "F" INTERVENTION IN "F" MESSAGE YOUR SKITSAO WORLD OF TWITTER THINGS TO DOCINEMAMOUSIKIESTIATORIABAR/CAFETV ODIGOSTILEORASI KYPROSKOSMOSKRITIKESEKDILOSEISPROSOPA PODOSFAIROMPASKETPARASKINIAELLADADIETHNIALLA SPORAPOPSEISSKITSOVIDEOS NEAPAROUSIASIAPOSTOLESAGONES YGEIADIATROFIEF ZINASTRACHRYSES SYNTAGESSYNTAGES SEFVIMA STEP FARMAKEIAGIATROIAERODROMIALIMANIATILEFONAOPAPKAIROSSYNALLAGMALACHEIAAPPSPROSFORES ENTERPRISES LTD BRAND VOICE CAPITAL FORBES BLOOMBERG OPINION PROTAGONISTS HOT LINE GOLDEN CAREER COMPANIES
EXCLUSIVE COOPERATION
TOGETHER WITH
Powered by
Next Mafia naturalizations recorded by the Supreme HOME • INSIDER • CYPRUS • Mafia naturalizations recorded by the Supreme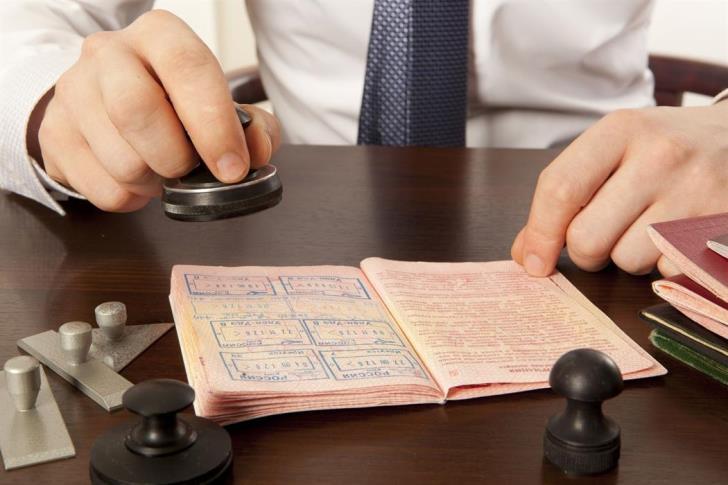 & nbsp & nbspΜιχάλης Χατζηβασίλης & nbsp; & nbsp;
The image of a major fraud over the naturalization of foreign investors is now being described by the Supreme Court, in a decision rejecting a law firm's request to cancel an investigation warrant in its offices.
As recorded in the decision of the Supreme Court, which refers to the conclusion of the three-member committee, but also to the investigations and findings of the Police, it was shown that a number of these people benefited without actually being entitled to the investment plan. Essential requirements of the plan were not met, while, at the same time, in pursuit of this purpose, there may have been a violation of criminal provisions of various laws.
READ ALSO: & nbsp; Critical appointment for 100 suspicious naturalizations
As part of the investigation, it was found that applications for naturalization of specific investors were not properly completed. They had been certified by a Registrar, in the absence of the persons who had signed them. In addition, some investors hid their business activities, as well as that they were wanted for committing serious criminal offenses in their countries.
The oath (of the Police to secure the warrant) also states that part of the money of each investment, about 25%, was returned to the investor's country of origin, apparently to him. Special examinations showed that the initial transfer and return of 25% was made in a suspicious manner. There was no control from the bank involved here. The transfer of the remittance to Cyprus was done by credit cards, a fact which, according to the experts of the Central Bank, is indicative that this was a suspicious transaction, since the process was done in a minimum time, for a large charge.
It is done , also reference to deposits of document sales in the Land Registry, which were subsequently withdrawn and their deposit was canceled. Examinations have shown that these may have been the product of forgery and the circulation of forged documents.