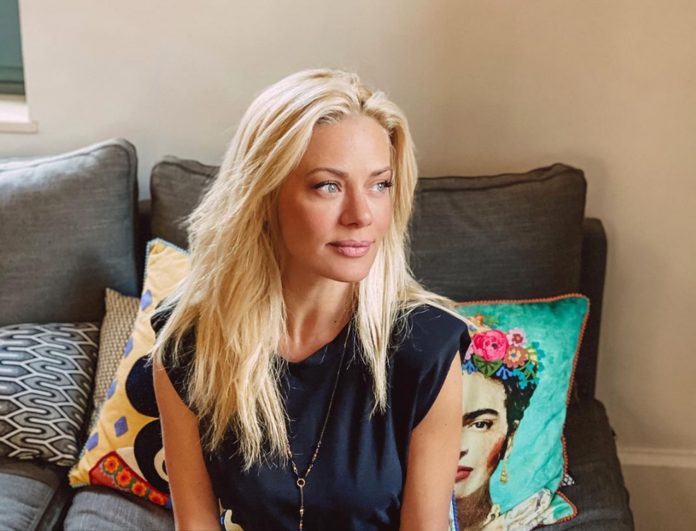 Makripoulia – Hatzigiannis separation: After 12 years!
It seems that Michalis Hatzigiannis and Zeta Makripoulia decided to take separate paths after 12 years of joint journey. After all, the couple in love and beloved are no longer together, however, they both continue to have a special respect and appreciation for each other. As for the reason that led them to the decision to take separate paths, this does not seem to be other than the fatigue and wear and tear that the passage of time has brought. "We are loved, after 12 years we felt tired and for this reason we decided not to be together anymore" are the words of Michalis Hatzigiannis and Zeta Makripoulias in the newspaper Espresso.
In fact, according to exclusive information of the newspaper, the glamorous actress and presenter has already moved to the area of Kerameikos, but even after her separation from the singer, she still visits his house in Ano Glyfada – which until recently housed their love – in order to take care of their pets. The two of them still have deep feelings for each other and try to enter into a new daily life after their separation. The popular and beloved singer intends to leave the house where he lived with Zeta Makripoulia and move to another house in the same area, however, with the move being planned in the immediate future.
Michalis Hatzigiannis and Zeta Makripoulia: The love story
Michalis Hatzigiannis and Zeta Makripoulia met in 2010 at the Mad Awards and immediately showed the sympathy they had for each other. The two began vacationing together in Paros (where the singer owns a holiday home) and their love began to grow. The artist and the actress tried to keep their relationship out of the limelight, but after a while they opened up and confirmed that they are together. "I made the decision because what I was feeling was true. When I felt that we did not need to hide, I said it openly ", Michalis Hatzigiannis had revealed at the beginning of their relationship.
The popular artist in one of his rare public confessions had admitted that 'my Zeta stood like a rock' in the difficult economic period he went through, adding that talking about Michalis Hatzigiannis that it was a very difficult period that I do not know if it strengthened us and more but it definitely united us a lot. We know that one is supporting the other '.
The summer of 2021, however, was to be spent apart… The separate vacations of the presenter and the popular artist seem to have sparked rumors about the end of their relationship. These days, Zeta Makripoulia enjoys carefree moments with Nikos Moutsinas in Samothrace, while every year during such a period she was in Paros, with Michalis Hatzigiannis. According to the On Time article, this is a friendly separation, without tensions, frictions and disagreements. They still live under the same roof and after the summer they are expected to announce it.
source: ALPHAFREEPRESS