A fairytale career for Pafos' new acquisition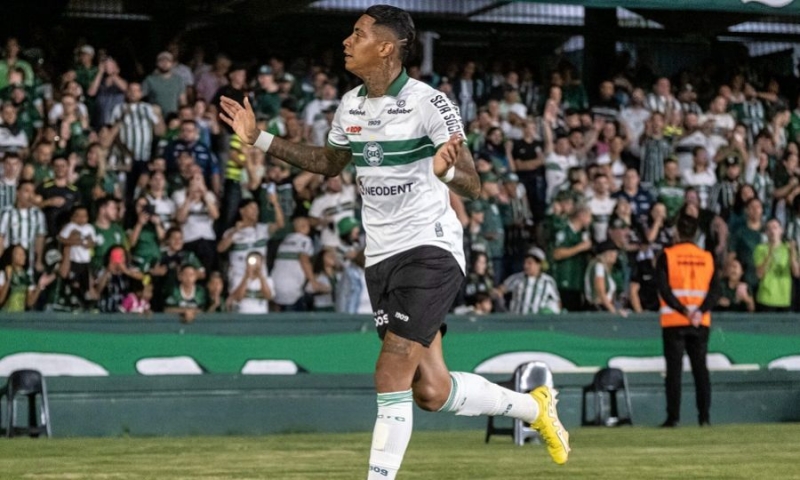 Alef Manga, who came to our island on loan from Coritiba, was added to the list of Pafos' new transfer acquisitions. As the "blues" note in their announcement, this is a 28-year-old Brazilian who can play in all positions of attack (mainly as a left winger), who is quite fast, strong but also quite productive (according to the performances of recent years ).
From there, it is interesting to take a more detailed look at his biography, as his football career so far has not been… just paved with rose petals! Raised in a Santos favela, he started playing futsal at the age of five in Saldanha da Gama, a team from his area. As he revealed in his statements on interativos.ge (where a tribute to the footballer is hosted) his mother, Marcela, at that time took him to school by bicycle, covering a distance of five kilometers.
At the age of twelve he was invited to continue in the futsal team of Santos. From there he took the big step as he was promoted to the football academies of this historic team, with him coexisting with Neymar among others!
However, he did not manage to realize his big dream which was to compete in the big…. of "Pele's team", as he was released from there in 2011.
"My father and mother told me to don't give up and keep chasing my dream. Even to this day I dream of going back to Santos. Sometimes I pass by there, because my home is nearby, and I think of myself there one day," Manga said in 2021 regarding his departure from the club of his heart.
After leaving Santos things were not easy at home, with him being forced to leave football for a while, helping his grandfather who was an engineer. "He answered the phones, cleaned the office, was the kid for all the chores," his mother said. At the same time he also worked at the traffic lights, selling leaflets and candies.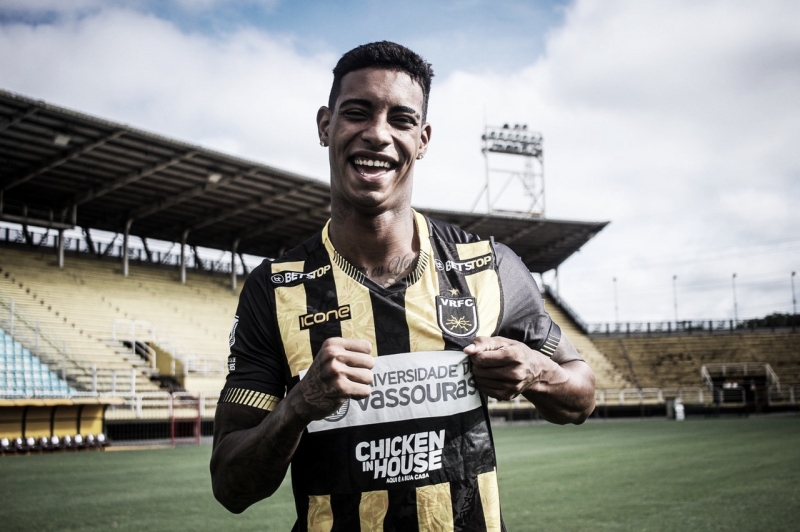 However, the dream of becoming a professional footballer never left him and in 2012 the opportunity of Jabaquara presented itself and a little later that of São Vicente. He finally made his professional debut with Bandeirante (small Brazilian divisions) and after his career continued to rise and although he had not yet reached the first division of his country, in 2018 he decided to try his luck abroad, specifically in Oliverense, B' division team in Portugal. Things did not go well, however, because a serious injury "forced" him to think twice about whether he should stop playing football.
Even then he didn't give up and after he returned to Brazil he went through several teams again, until he found his Ithaca in Volta Redonda, a third division team in Brazil. Since then, he never looked back after his great performances and great goals "gave" him the ticket to play on loan at Goias (Brazil B) and then Coritiba (Brazil A). One of his highlights at the Paraná club was a superb goal against Corinthia last November, reminiscent of Neymar's goal in a Brazil shirt in 2017, which sparked a lot of debate in the Brazilian FA.
So in Coritiba they were very satisfied and in January 2023 they bought him for 400,000 euros, signing a two-year contract . Since last winter he has made a total of 25 appearances, 13 goals and five assists, and just when everything seemed to be going well, Manga found his name embroiled in a match-fixing scandal (here). On this issue, the trial is still pending, with the side of the football player claiming that he has no involvement with this particular scandal. However, the only thing that is certain is that Paphos has acquired a player who, competitively at least, is at a very good level!