09:25 Saturday
7 May 2022 INSIDER • GOAL • IN-CYPRUS • PROPERTY • CYPRUS-IS • CAREER LIKE • GOING OUT • XRYSES SYNTAGES • ACTIVE • PHILGROUP NEWS & nbsp; SOCIETY & nbsp; INSIDER & nbsp; OPINIONS & nbsp; GOING OUT & nbsp; CULTURE & nbsp; SPORTS & nbsp; AUTO & nbsp; GOOD LIFE & nbsp; USEFUL & nbsp; PRINTED EDITION & nbsp;
ΑΡΧΙΚΗΕΙΔΗΣΕΙΣΠΟΛΙΤΙΚΗΤΟΠΙΚΑΠΑΡΑΣΚΗΝΙΟMEDIAΕΛΛΑΔΑΚΟΣΜΟΣΕΠΙΣΤΗΜΗΠΕΡΙΒΑΛΛΟΝΤΕΧΝΟΛΟΓΙΑΣΥΝΕΝΤΕΥΞΕΙΣΧΡΥΣΕΣ ΕΤΑΙΡΕΙΕΣΚΟΙΝΩΝΙΑΕΙΔΗΣΕΙΣΚΥΠΡΟΣ ΤΟΥ ΧΘΕΣΑΝΑΓΝΩΣΤΗ ΕΧΕΙΣ ΛΟΓΟΕΠΙΣΤΟΛΕΣΣΥΝΕΝΤΕΥΞΕΙΣΔΗΜΟΦΙΛΗ ΣΤΟ INTERNETVIDEOSΑΦΙΕΡΩΜΑΤΑADVERTORIALINSIDERΕΠΙΧΕΙΡΗΣΕΙΣΚΥΠΡΟΣBRAND VOICECAPITALFORBESBLOOMBERG OPINIONΠΡΩΤΑΓΩΝΙΣΤΕΣΚΑΥΤΗ ΓΡΑΜΜΗΧΡΥΣΕΣ ΕΤΑΙΡΕΙΕΣΚΑΡΙΕΡΑΑΠΟΨΕΙΣΑΡΘΡΑ ΣΤΟΝ "Φ"ΠΑΡΕΜΒΑΣΕΙΣ ΣΤΟΝ "Φ"ΤΟ ΜΗΝΥΜΑ ΣΟΥ ΣΚΙΤΣΑΟ ΚΟΣΜΟΣ ΤΟΥ TWITTERGOING OUTTHINGS TO DOCINEMAΜΟΥΣΙΚΗΕΣΤΙΑΤΟΡΙΑBAR/CAFETV ΟΔΗΓΟΣΤΗΛΕΟΡΑΣΗΠΟΛΙΤΙΣΜΟΣΚΥΠΡΟΣΚΟΣΜΟΣΚΡΙΤΙΚΕΣΕΚΔΗΛΩΣΕΙΣΠΡΟΣΩΠΑΑΘΛΗΤΙΚΑΠΟΔΟΣΦΑΙΡΟΜΠΑΣΚΕΤΠΑΡΑΣΚΗΝΙΑΕΛΛΑΔΑΔΙΕΘΝΗΑΛΛΑ ΣΠΟΡΑΠΟΨΕΙΣΣΚΙΤΣΟVIDEOSAUTOΝΕΑΠΑΡΟΥΣΙΑΣΗΑΠΟΣΤΟΛΕΣΑΓΩΝΕΣΚΑΛΗ ΖΩΗΥΓΕΙΑΔΙΑΤΡΟΦΗΕΥ ΖΗΝΑΣΤΡΑΧΡΥΣΕΣ ΣΥΝΤΑΓΕΣΣΥΝΤΑΓΕΣ ΣΕΦΒΗΜΑ ΒΗΜΑΧΡΗΣΙΜΑΦΑΡΜΑΚΕΙΑΓΙΑΤΡΟΙΑΕΡΟΔΡΟΜΙΑΛΙΜΑΝΙΑΤΗΛΕΦΩΝΑΟΠΑΠΚΑΙΡΟΣΣΥΝΑΛΛΑΓΜΑΛΑΧΕΙΑAPPSΠΡΟΣΦΟΡΕΣΕΝΤΥΠΗ ΕΚΔΟΣΗ ΠΟΛΙΤΙΚΗΤΟΠΙΚΑΠΑΡΑΣΚΗΝΙΟMEDIAΕΛΛΑΔΑΚΟΣΜΟΣΕΠΙΣΤΗΜΗΠΕΡΙΒΑΛΛΟΝΤΕΧΝΟΛΟΓΙΑΣΥΝΕΝΤΕΥΞΕΙΣΧΡΥΣΕΣ ΕΤΑΙΡΕΙΕΣ ΕΙΔΗΣΕΙΣΚΥΠΡΟΣ ΤΟΥ ΧΘΕΣΑΝΑΓΝΩΣΤΗ ΕΧΕΙΣ ΛΟΓΟΕΠΙΣΤΟΛΕΣΣΥΝΕΝΤΕΥΞΕΙΣΔΗΜΟΦΙΛΗ ΣΤΟ INTERN ETVIDEOSΑΦΙΕΡΩΜΑΤΑADVERTORIAL ΕΠΙΧΕΙΡΗΣΕΙΣΚΥΠΡΟΣBRAND VOICECAPITALFORBESBLOOMBERG OPINIONΠΡΩΤΑΓΩΝΙΣΤΕΣΚΑΥΤΗ ΓΡΑΜΜΗΧΡΥΣΕΣ ΕΤΑΙΡΕΙΕΣΚΑΡΙΕΡΑ ΑΡΘΡΑ ΣΤΟΝ "Φ"ΠΑΡΕΜΒΑΣΕΙΣ ΣΤΟΝ "Φ"ΤΟ ΜΗΝΥΜΑ ΣΟΥ ΣΚΙΤΣΑΟ ΚΟΣΜΟΣ ΤΟΥ TWITTER THINGS TO DOCINEMAΜΟΥΣΙΚΗΕΣΤΙΑΤΟΡΙΑBAR/CAFETV ΟΔΗΓΟΣΤΗΛΕΟΡΑΣΗ ΚΥΠΡΟΣΚΟΣΜΟΣΚΡΙΤΙΚΕΣΕΚΔΗΛΩΣΕΙΣΠΡΟΣΩΠΑ ΠΟΔΟΣΦΑΙΡΟΜΠΑΣΚΕΤΠΑΡΑΣΚΗΝΙΑΕΛΛΑΔΑΔΙΕΘΝΗΑΛΛΑ ΣΠΟΡΑΠΟΨΕΙΣΣΚΙΤΣΟVIDEOS ΝΕΑΠΑΡΟΥΣΙΑΣΗΑΠΟΣΤΟΛΕΣΑΓΩΝΕΣ ΥΓΕΙΑΔΙΑΤΡΟΦΗΕΥ ΖΗΝΑΣΤΡΑΧΡΥΣΕΣ ΣΥΝΤΑΓΕΣΣΥΝΤΑΓΕΣ ΣΕΦΒΗΜΑ ΒΗΜΑ ΦΑΡΜΑΚΕΙΑΓΙΑΤΡΟΙΑΕΡΟΔΡΟΜΙΑΛΙΜΑΝΙΑΤΗΛΕΦΩΝΑΟΠΑΠΚΑΙΡΟΣΣΥΝΑΛΛΑΓΜΑΛΑΧΕΙΑAPPSΠΡΟΣΦΟΡΕΣ ΕΠΙΧΕΙΡΗΣΕΙΣ ΚΥΠΡΟΣ BRAND VOICE CAPITAL FORBES BLOOMBERG OPINION ΠΡΩΤΑΓΩΝΙΣΤΕΣ ΚΑΥΤΗ ΓΡΑΜΜΗ GOLDEN CAREER COMPANIES
EXCLUSIVE
TOGETHER
Powered by
Next Previous Many people rushed for new washing machines HOME • INSIDER • CYPRUS • Many people rushed for new washing machines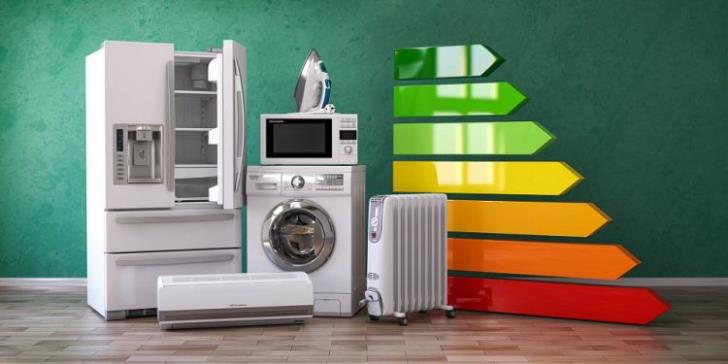 & nbsp & nbspΑδάμος Αδάμου & nbsp; & nbsp;
The energy crisis, as a result of the war in Ukraine and the ensuing sanctions, which have pushed up gas and oil prices, has significantly increased public interest in the Ministry of Energy's incentives to replace energy-intensive electrical appliances, such as refrigerators, washing machines and air conditioners. The incentive plan in this direction, which is addressed to vulnerable households, has so far collected more than 4 thousand applications, while another 1000 applications are temporarily stored for official submission.
In short, if all the applications are approved, it is possible that the available budget of the project, amounting to five million euros, will be exhausted. However, due to frequent errors in filling out applications, it is estimated that a significant number of applications will be rejected, as those interested can continue to express interest and apply for the project, which in itself is a tool for dealing with the energy accuracy recorded lately.
It is even noted that a similar program, which will be implemented by Greece, is part of the country's measures and interventions to relieve households from increases in electricity prices. It is noted that the Cypriot plan was announced in September 2021 and implemented in December of the same year, as a compensatory measure for energy price increases due to the pandemic, which due to the Ukrainian intensified but also the replacement of devices with modern, high energy class, are estimated to contribute to energy savings that can exceed 50%!
READ MORE IN THE CIRCULATED FORM