POWERED BY:
13:52 Friday
25 March 2022 INSIDER • GOAL • IN-CYPRUS • PROPERTY • CYPRUS-IS • CAREER LIKE • GOING OUT • XRYSES SYNTAGES • ACTIVE • PHILGROUP NEWS & nbsp; SOCIETY & nbsp; INSIDER & nbsp; OPINIONS & nbsp; GOING OUT & nbsp; CULTURE & nbsp; SPORTS & nbsp; AUTO & nbsp; GOOD LIFE & nbsp; USEFUL & nbsp; PRINTED EDITION & nbsp;
ARCHIKIEIDISEISPOLITIKITOPIKAPARASKINIOMEDIAELLADAKOSMOSEPISTIMIPERIVALLONTECHNOLOGIASYNENTEFXEISCHRYSES ETAIREIESKOINONIAEIDISEISKYPROS OF CHTHESANAGNOSTI HAVE LOGOEPISTOLESSYNENTEFXEISDIMOFILI IN INTERNETVIDEOSAFIEROMATAADVERTORIALINSIDEREPICHEIRISEISKYPROSBRAND VOICECAPITALFORBESBLOOMBERG OPINIONPROTAGONISTESKAFTI GRAMMICHRYSES ETAIREIESKARIERAAPOPSEISARTHRA IN "F" INTERVENTION IN "F" MESSAGE YOUR SKITSAO WORLD TWITTERGOING OUTTHINGS TO DOCINEMAMOUSIKIESTIATORIABAR/CAFETV ODIGOSTILEORASIPOLITISMOSKYPROSKOSMOSKRITIKESEKDILOSEISPROSOPAATHLITIKAPODOSFAIROMPASKETPARASKINIAELLADADIETHNIALLA SPORAPOPSEISSKITSOVIDEOSAUTONEAPAROUSIASIAPOSTOLESAGONESKALI ZOIFGEIADIATROFIEF ZINASTRACHRYSES SYNTAGESSYNTAGES SEFVIMA VIMACHRISIMAFARMAKEIAGIATROIAERODROMIALIMANIATILEFONAOPAPKAIROSSYNALLAGMALACHEIAAPPSPROSFORESENTYPI EDITION POLITIKITOPIKAPARASKINIOMEDIAELLADAKOSMOSEPISTIMIPERIVALLONTECHNOLOGIASYNENTEFXEISCHRYSES COMPANIES EIDISEISKYPROS OF CHTHESANAGNOSTI HAVE LOGOEPISTOLESSYNENTEFXEISDIMOFILI THE INTERN ETVIDEOSAFIEROMATAADVERTORIAL EPICHEIRISEISKYPROSBRAND VOICECAPITALFORBESBLOOMBERG OPINIONPROTAGONISTESKAFTI GRAMMICHRYSES ETAIREIESKARIERA ARTICLES IN "F" INTERVENTION IN "F" MESSAGE YOUR SKITSAO WORLD OF TWITTER THINGS TO DOCINEMAMOUSIKIESTIATORIABAR/CAFETV ODIGOSTILEORASI KYPROSKOSMOSKRITIKESEKDILOSEISPROSOPA PODOSFAIROMPASKETPARASKINIAELLADADIETHNIALLA SPORAPOPSEISSKITSOVIDEOS NEAPAROUSIASIAPOSTOLESAGONES YGEIADIATROFIEF ZINASTRACHRYSES SYNTAGESSYNTAGES SEFVIMA STEP FARMAKEIAGIATROIAERODROMIALIMANIATILEFONAOPAPKAIROSSYNALLAGMALACHEIAAPPSPROSFORES ENTERPRISES LTD BRAND VOICE CAPITAL FORBES BLOOMBERG OPINION PROTAGONISTS HOT LINE GOLDEN CAREER COMPANIES
EXCLUSIVE COOPERATION
TOGETHER WITH
Powered by
Next Previous Many tourists 'promised' Scandinavia and Switzerland HOME • INSIDER • CYPRUS • Many promised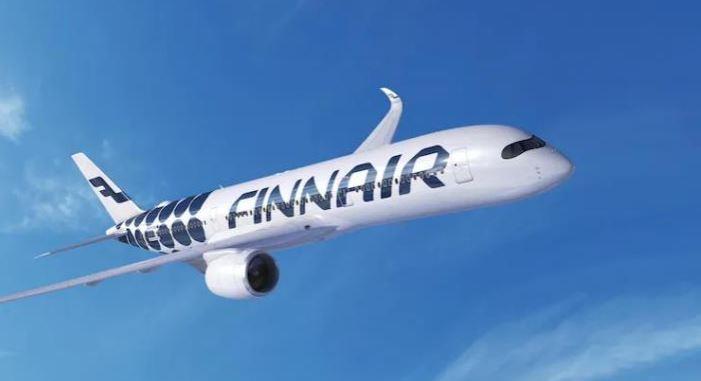 & nbsp & nbspAdamos Adamou & nbsp; & nbsp;
Positive news for tourism comes from the trips of the Deputy Minister of Tourism Savva Perdiou to Sweden and Switzerland, reinforcing the estimates that the goal this year to be better than last year, despite the loss of 800 thousand arrivals from Russia and Ukraine, may to be achieved.
Specifically, as Mr. Perdios told "F", the current planning from Scandinavia – Sweden, Denmark, Norway and Finland – but also from Switzerland reaches the levels of 2019, which was the best year in the history of Cypriot tourism. and in fact, as he added, in some cases it surpasses him. Asked about this, he clarified that the planning concerns both the flight program from the five markets and the programs of the travel organizers. As he said, the omens, as recorded during his visits to Switzerland and Sweden, are positive and he estimated that, due to the emergency measures decided, such as advertising with travel organizers, they can be made even better.
< p> Number one in Sweden!
As the Undersecretary explained, despite the planning, there is still flexibility for new collaborations, since due to the crisis caused by the Russian invasion of Ukraine, some destinations, such as Croatia, are affected and it seems that both tour operators and airlines from Switzerland and Scandinavia to prefer destinations that are far from war and not associated with it in the minds of travelers.
However, as he said, Cyprus is already high in the preferences of travelers from these markets, noting that last week Cyprus was the number one destination in bookings in the Swedish market!
He clarified, however, that the positive outlook from the specific markets is impossible to cover the losses from the Russian and Ukrainian market, but added that the expected flow of tourists will reduce the losses and will help achieve the goal this year to is better than last year. It will be helped in this direction, as mentioned, the flight program already announced by specific markets and airlines, which may be extended, with the Undersecretary announcing yesterday that new flights have been launched by Eurowings, Norwegian and Finnair, which did not exist in 2019. It is noted that the latter, & nbsp; Finnair, officially announced yesterday that from April 10, 2022, direct flights between Larnaca and Helsinki will begin. A development that is indicative of the mobility that exists, since the company has for about five years ended direct flights to our island. It is worth noting that in 2019 arrivals from Finland amounted to 24,661, from Norway to 60,782, from Denmark to 40,568, from Sweden to 144,605 ​​and from Switzerland to 67,534.
Some already paid
The Deputy Minister of Tourism stated, meanwhile, that during his visits to Sweden and Switzerland, an important element that emerged was the mood for travel and vacations, despite the war but also the inflationary pressures, that is to be precise, which is not only Cypriot. phenomenon. Despite the uncertainty, he said, it seemed that war and rising prices would not be the main criteria for travel, as people after two years of confinement and restrictions due to the pandemic want to travel and vacation. & Nbsp;
In terms of accuracy, the Undersecretary further explained that several travelers abroad, especially in the United Kingdom, in which, like in Israel, the tourism industry invests a lot this year, have prepaid their holidays from 2019, but without be able to carry them out, because of the pandemic. Several of them, he said, have postponed their bookings for this year, so they are not expected to be affected by the observed price increase. It is worth noting that the Deputy Minister of Tourism's tour will continue at the end of next week with trips to the United Kingdom, France and Poland.