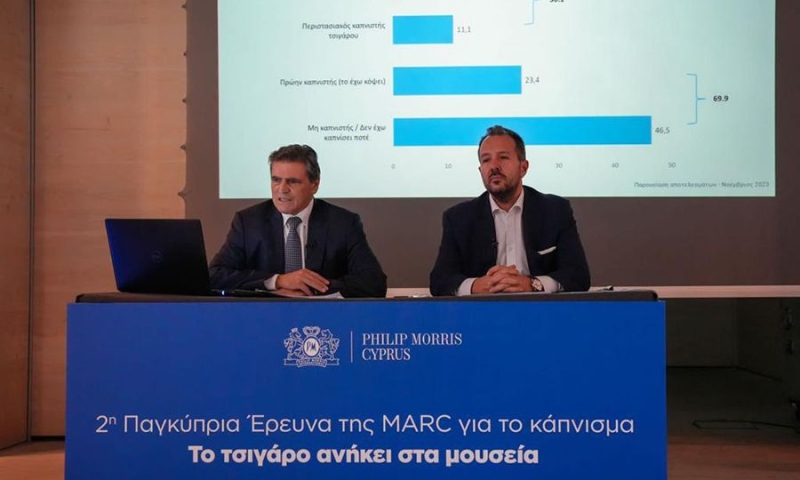 Decreasing trend of the number of smokers is demonstrated by the 2nd Pan-Cyprus smoking survey conducted by Marc on behalf of PHILIP MORRIS CYPRUS, in which 801 households participated. At the same time, technology and science emerges as a decisive factor in the choice of tobacco products alternative to cigarettes.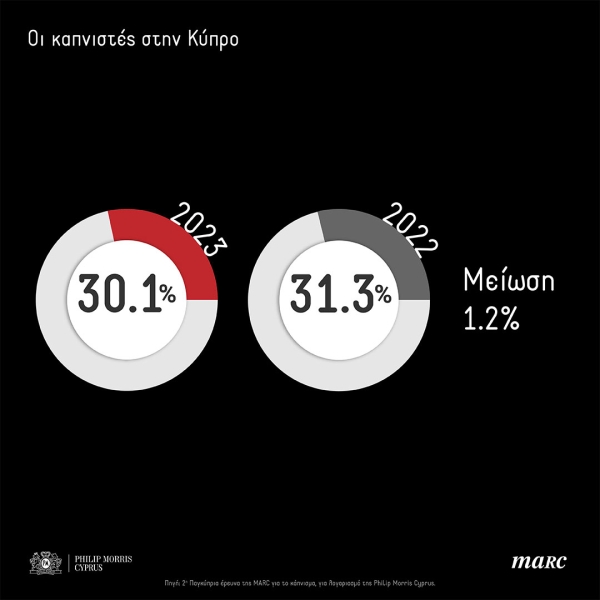 Specifically, one in three Cypriots (30.1%) continues to smoke (percentage reduced compared to 2022 by 1.2%), despite the fact that 9 out of 10 (86.6%) are concerned about the effects of smoking on their health. At the same time, 8 out of 10 (79.8%)smokers state as the main motivation for quitting, the effects it has on their health and physical condition. Regarding alternative products, 86.3% of respondents (increased by 1.9% compared to last year's survey) state that technology and science should be taken seriously when their choice.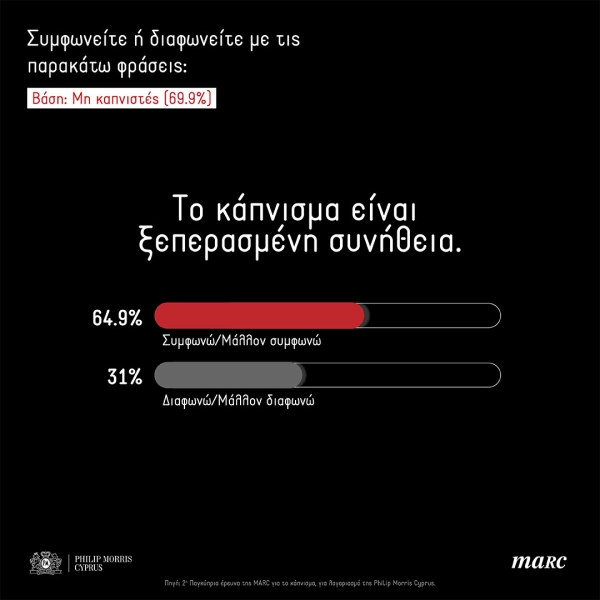 In addition to health, the effects of smoking on interpersonal relationships also appear to be important. Specifically, 6 out of 10 (61.1%) non-smokers reported being bothered by their partner's smoking habit, while almost 64.9%of them consider it as an outdated habit with smoke (21.9%), odor in the room (20.1%), smoker's breath (17.8%) and smell on clothes (15.1) being the most annoying factors.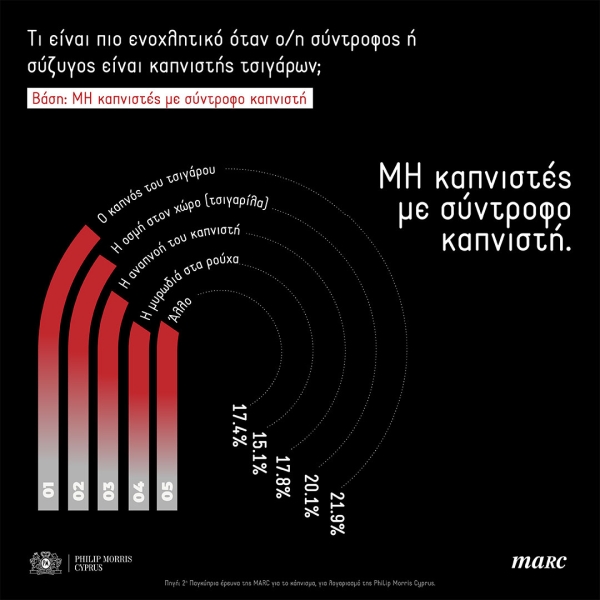 Nevertheless, the research highlights a serious lack of information among smokers regarding alternative tobacco products. Only 1 in 5 (21.8%) smokers say they are fully informed about alternative products despite the fact that 8 in 10 (80.9% strong>) state that they should receive adequate information and access to information about alternatives to smoking. 37% (increased by 4.6% compared to last year) of the entire population declare that they are informed about these products by friends and acquaintances.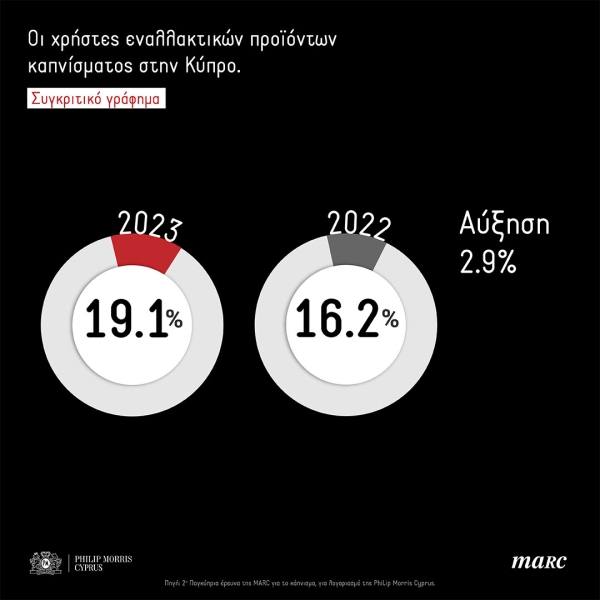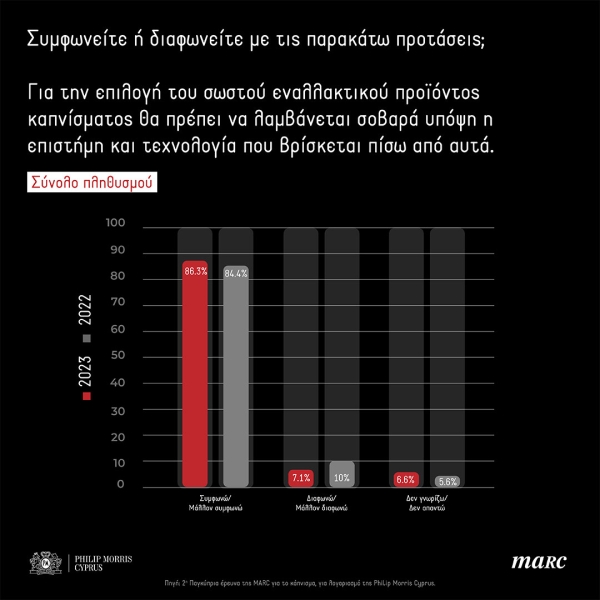 Commenting on the research, Stavros Drakoularakos, General Manager of PHILIP MORRIS CYPRUS, stated: "We are stepping up efforts for a tobacco-free Cyprus by 2030. With science as a vehicle and technology as a guide, the people of PHILIP MORRIS CYPRUS we work every day towards this goal but we cannot achieve it alone. Everyone, including the State and regulatory authorities, can help accelerate what MARC's research clearly demonstrates: Cigarettes belong in museums."
< iframe width='300px' height='500px' src='https://www.adstorebluebird.cy/api/banner/ServeBanner?zoneId=2734' frameborder='0' scrolling='no'>