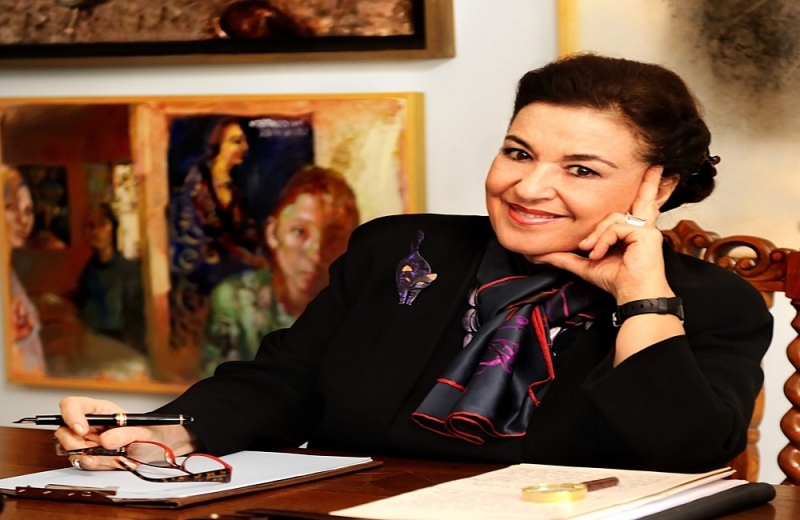 The director of the National Gallery Marina Lambraki-Plaka passed away at the age of 83.
Marina Lambraki – Plaka was an art historian, archaeologist and Emeritus Professor of Art History at the School of Fine Arts. From 1992 she served as Director of the National Gallery-Museum of Alexandros Soutsos.
She served as Deputy Minister of Culture-Education and Religions of the Service Government with Vasiliki Thanou as Prime Minister from 28 August to 23 September 2015.
Marina Lambraki-Plaka was born in Arkalochori, Heraklion, Crete.
He studied at the Department of History and Archeology of the University of Athens (1959-1964) and did postgraduate studies in the same department in Classical Archeology with a scholarship from the State Scholarship Foundation (IKY) and on the subject: "Prosocratic Philosophy and Art"./p>
Attended the Art History courses of Professor Pantelis Prevelakis at the School of Fine Arts (1965-1968).
During the years 1968-1971, and with a scholarship from the IKY, he completed postgraduate studies in History and Sociology of Art in Paris, at the Sorbonne University (Paris I). In 1973 he received a "State Doctorate Diploma" ("Doctorat d 'Etat es Lettres") with honors (Paris I, Sorbonne), entitled: "Bourdelle et la Grece" ("Bourdelle and Greece").
In 1975 she was unanimously elected Full Professor at the Chair of Art History of the Athens School of Fine Arts. (First female professor in the history of ASKT). ​​
Visiting researcher at Princeton University, USA with a Fulbright scholarship. She has taught as a visiting professor at foreign universities in France, the USA and at the Faculty of Philosophy of the University of Crete in Rethymno.
Great tenure at the National Gallery
During its tenure the National Gallery was modernized, established new branches (Corfu, Nafplio, Sculpture Gallery, Army Grove, Goudi, Kapralos Museum, Aegina), acquired 3,000 new works, including two paintings by Domenikos Theotokopoulos (El Greco), organized important exhibitions of Greek and foreign artists and was well received by the public with about 5,500,000 visitors.
All these activities were covered by 60 -100% from sponsorships. After many years of efforts, a study was prepared to expand the building complex of EPMAS, which more than doubles its space, modernizes its operation and aesthetically upgrades its form. The project, funded by the NSRF and sponsored by the Stavros Niarchos Foundation, is carried out under the supervision of the technical services of the Ministry of Culture, and is expected to be completed within 2018.
Has participated in many scientific conferences in Greece and abroad.