Eurobank analyzes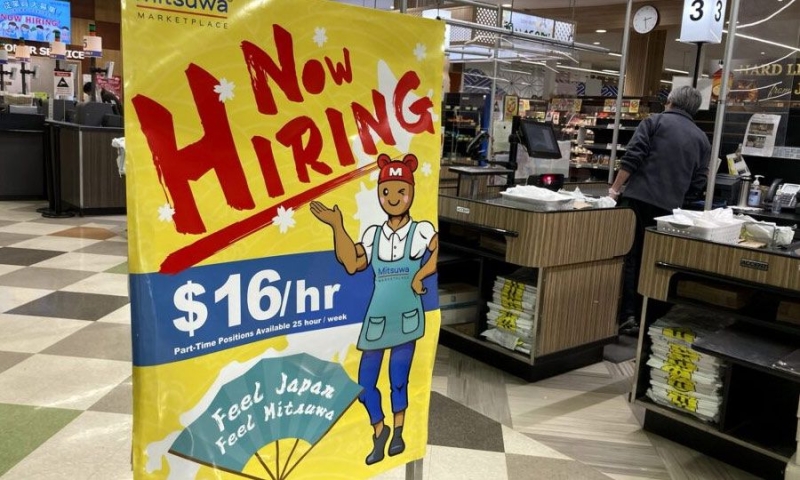 Most US economic data continues to prove stronger than expected suggesting that, despite the significant tightening of monetary policy by the Federal Bank (Fed), the path of recovery continues for the time being and the estimates of some investors for a possible recession in the second half of the year may be disproved.
Indicatively, the category of retail sales, which does not include cars, natural gas, building materials and food services (control retail sales), which the national statistical office uses to estimate real consumer spending in the national accounts, surprised upward in April, noting a monthly growth rate of 0.7% after a 0.4% decline in March. The National Association of Home Builders' (NAHB) housing market index remained on an upward trajectory in May for a fifth consecutive month (+5 points, to 50), suggesting the housing market may be starting to stabilize after mortgage rates eased somewhat from the highest level in roughly two decades in November 2022, while, after two straight months of no change, industrial production rebounded in April to a larger-than-expected 0.5% month-on-month, mainly due to a significant pick-up in manufacturing. Signaling optimism about the near-term outlook for the U.S. economy, the Atlanta Fed revised upward its estimate of annualized GDP growth in the second quarter to 2.9 percent from a previous estimate of 2.6 percent, after rising 1, 1% in the first quarter of the year.
Encouraging US economic data, new 'aggressive' statements from Fed officials as inflation, despite easing in recent months, remains well above target of the bank, and the optimism, after the relevant statements of American officials, for a possible agreement regarding the increase of the public debt limit in the coming days began to raise questions to investors about whether – as the bank had hinted through the official statement of its announcement at the last monetary policy meeting on May 3 – the upward cycle of US interest rates is closed.
* Economic Analysis Sector & Eurobank International Capital Markets Research.