Rakov and Karabakh Profile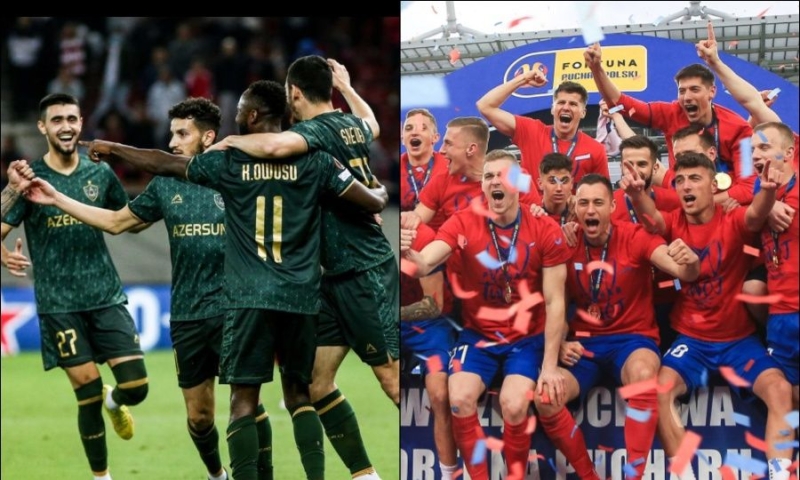 The pair from which Aris' opponent will emerge in the event that he qualifies from the third qualifying round of the Champions League has become known. So if the "light brigade" overcomes the Bate obstacle then it will be invited to face the winner from Karabakh – Rakov.
Clearly better known are the Azeris, who in recent years have had consecutive appearances in European cups, having already faced APOEL, AEL and Omonia. With Gurban Gurbanov at their helm, since 2008 they have celebrated a total of nine championships (including last year's) and before that they only had one. At the same time, Karabakh has won seven domestic cups and one Super Cup. It is also a team that qualified once in the groups of the Champions League, seven in those of the Europa League and once in the Conference League. Last year's European campaign was stopped in the knockout phase of the Conference League, against Ghent.
Among others, the names of Abdellah Zubir (he stood out against our teams in the past) and Gaspar Panadero (former AEK Larnaca) stand out on the roster, while Yassin Benzia has the highest price tag on the "transfermarkt" with one million euros.
On the other hand, Rakov is the rising force in Polish football, as it has made significant strides in recent years progress, winning the first championship in its history last year. In the 2020-2021 and 2021-2022 seasons, it took second place within the borders, while also winning its first two cups. As you understand, this is only the third time it will compete in Europe, with its two previous attempts stopping in the Conference League playoffs against Ghent and Slavia Prague.
The coach is David Svarga, while its roster includes, among others, Greeks Antonis Tsiftis (t), Stratos Svarnas and Yiannis Papanikolaou, while its most expensive according to "transfermarkt" is the Bosnian goalkeeper, Vladan Kovacevic, with eight million euros.