From March 10 onwards, demand for accounts at German banks considered safer has increased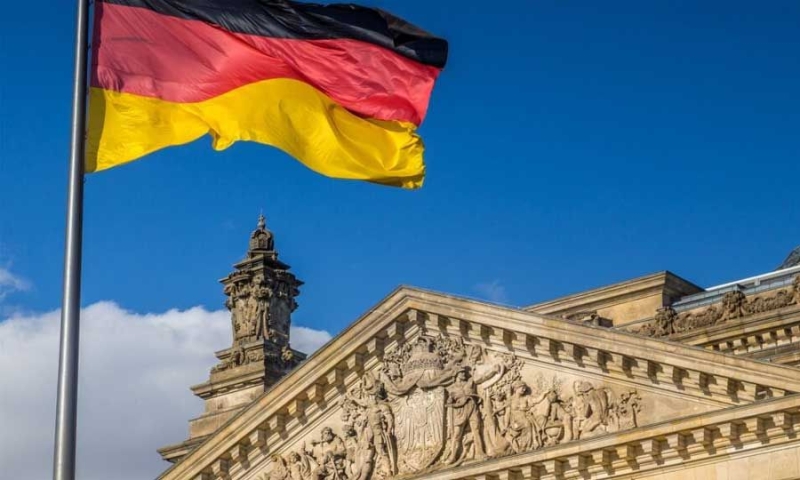 Germany's demand for foreign deposits in March fell sharply by 15%-20% compared to February levels.
Traditionally savings fanatics, Germans trust their own banks despite their problems and avoid deposits in banks abroad despite the higher returns they can offer. Especially after the collapse of Silicon Valley Bank, their fear of getting involved in some kind of crisis is reflected in the reduction of their deposits in foreign banks.
Until March 10, when Silicon Valley Bank collapsed, German households were putting their savings in small banks in countries with weaker economies such as Lithuania, Malta, Italy and Portugal in order to extract higher returns from higher interest rates. Until last Thursday, the small Italian bank Smart Bank was giving the highest 12-month interest rate, reaching 3.5%. It was closely followed by Izola Banka of Malta and Banka Kovanika of Croatia with interest rates of 3.45%. At the same time, by contrast, the highest interest rate German depositors could get on their German bank accounts was just 2.55%.
From March 10 onwards, demand for accounts in German banks which are considered safer.
From March 10 onwards, however, there was a complete shift of the Germans to their own domestic banks. Demand for overseas deposits fell sharply by 15%-20% compared to February levels, according to data from platforms Check24 and Biallo that work with banks and compile data. In the same period, on the contrary, the demand for accounts in German banks, which are considered safer thanks to the country's high credit rating, but also thanks to its two different deposit insurance mechanisms, has increased. These entrenched beliefs may, however, not fully reflect reality, if one considers that Germany's flagship bank, Deutsche Bank, was also in the midst of the banking crisis a few days ago and its stock was in free fall of 13%. After all, she also had many sins in the past, although somewhat different from those of Credit Suisse.
The mass exodus of Germans from foreign banks and their shift to German ones shows great similarities to the exit of American depositors from the small regional banks of the USA and their shift to the large banks of the country as recorded after the collapse of SVB. It could, however, raise funding costs for banks in smaller and weaker European economies that have been banking on the huge pool of German savings. Speaking to Reuters, Moritz Felde, general manager of the Check24 platform, pointed out that after March 10, the psychology of investors and depositors has changed and there is a great demand for bank accounts of countries with the highest credit rating, the well-known triple A. According , after all, with a representative of the Biallo platform, questions and requests about deposit insurance schemes in Germany quadrupled after March 10. The two platforms, however, do not publish their data on their activity and therefore it is not easy to ascertain how much money Germans keep in their deposits abroad.
It is estimated, however, that the foreign banks had attracted the 10% of the 83 billion euros that Germans have deposited in the past six months in term accounts in German banks; the loss of these deposits in the future could hurt these smaller foreign banks. It should be noted that, as a whole, German households accumulate savings of 2 trillion. euro.