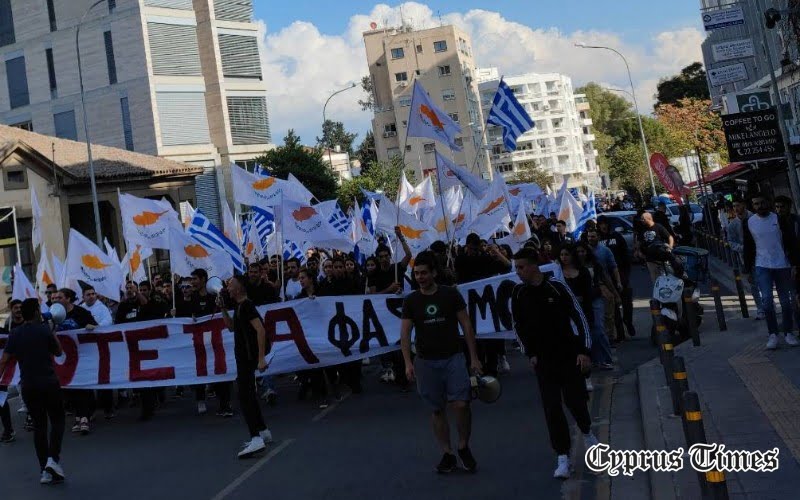 Students commemorated the uprising at the Polytechnic – They shouted slogans and marched to the American Embassy – "Bread-Education-Freedom", "NATO – SIA BETRAYAL", "The Polytechnic was not a celebration, it was a popular uprising and struggle"
Spearing Cypriot and Greek flags and shouting slogans, hundreds (about 1500) of students tes, marched on Thursday morning in the streets of the Capital, honoring the heroic rebellion of the Polytechnic.
With the central slogan "Cyprus Polytechnic never again fascism" the student movement (PSEM) together with the student faction Proodevtiki K.F. marched this morning from PASYDY to the American Embassy, ​​in Nicosia, to honor the heroes of the Polytechneio uprising which was the culmination of the anti-dictatorship struggle of the Greek people.