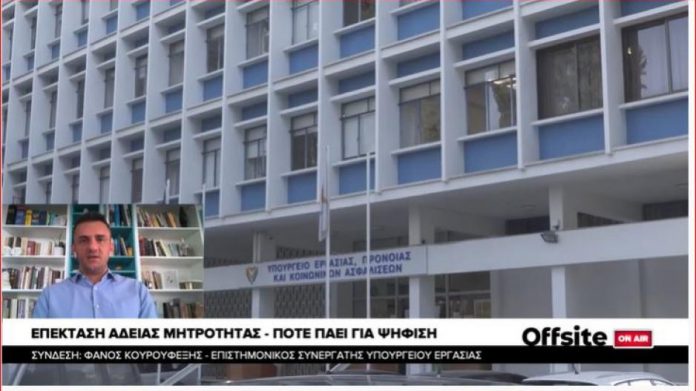 When are newer ones expected and what are the next steps?
Fanos Kouroufexis, Scientific Associate of the Ministry of Labor, spoke about the issue of maternity leave as a guest on the Offsite on air show.
Specifically, as stated by the Council of Ministers, it first approved the proposal of the Minister of Labor to extend the maternity leave for the second child, from four to five months and for the third child or any other child from 4 months also to six months.
The specific suggestion of the Minister of Labor concerns both the cases of adoption and the cases of surrogate mother. As Mr. Kouroufexis pointed out, this proposal has been adopted in principle by the Council of Ministers and after the bills were prepared following the instructions of the Minister of Labor, the bill is currently under technical control to be forwarded to Parliament in the autumn and after being voted to be implemented.
According to Mr. Kouroufexis, when this new policy is expected to be implemented has to do with the Parliament, emphasizing that in such legislations a date is set in the future, pointing out that in other legislations such a date is set either on the first day of next month. or with the beginning of the new year as it is an allowance that the necessary adjustments will have to be made in order to be applicable.
Mr. Kouroufexis also stated that a study is underway to make a paid parental leave. What is valid today is that parental leave can additionally take the maternity or paternity leave of one of the two parents, but without the right to receive benefits. By the summer of 2022, the relevant bills are expected to be prepared and the changes to be determined in order to make the parental leave with earnings.
Regarding the allowance, he stated that the percentages of fathers who apply for the allowance and the 2-week leave are very high.
Finally, he mentioned the covid sickness benefit and what those who are entitled to it should do.
See everything that Mr. Kouroufexis said:
source: Offsite