Again at the top of Cyprus… the Spoliaritz family!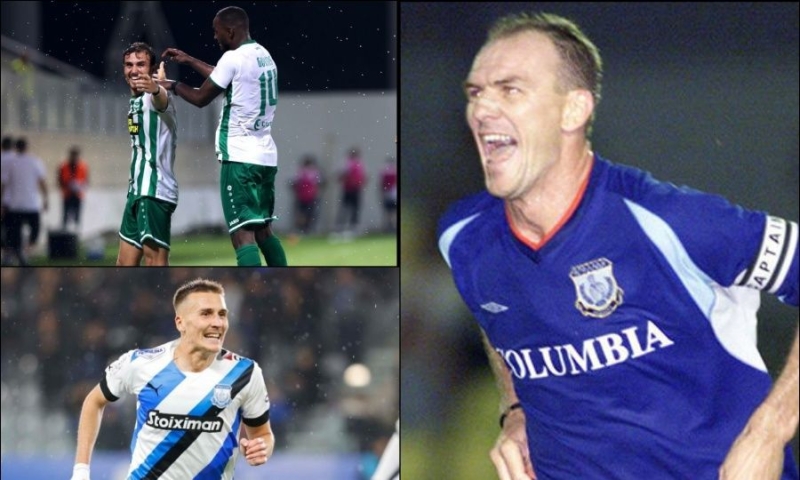 This is undoubtedly a family that has connected its name with Cypriot football like few others. The beginning of course took place in the 1990s when Milenko Spoliarić was forced to leave his homeland, during a difficult period for it… on behalf of Apollo.
After the signings fell through in the summer of 1992, the rest is history for the one-time Blues ace, who played there for eleven years, celebrating a league title (1993-1994) among others, while gaining thousands of fans due to his great footballing talent. which he possessed.
But apart from what he did for the Limassol club, Milenko also offered his services to the Cyprus National Team. Also, his bond with our island was such that he also raised his family here… which, as we know, currently consists of three active international footballers. We remind you that we recently had the call of Alexander with our representative group, a development that also brought a representative frame from the Spoliaric family.
However, the last thing that comes out is obviously Matias winning the championship! In this way, the Aris ace became the third member of his family to rise to the top of Cypriot football. As is well known, his father was followed last year by Danilo who won the championship with Apollon, with the 26-year-old midfielder now becoming the third to achieve such a feat. Regarding his contribution, let's mention that he played in 19 league games scoring two and the same number of assists even though during the season he suffered from an injury.
So Matias is the third and… it remains to be seen if, until the end of his career, the goalkeeper of Karmiotissa, Alexander Spoliarich, will also be able to celebrate the first division championship in Cyprus!