The revelation of the beloved protagonist from the series "Friends" is shocking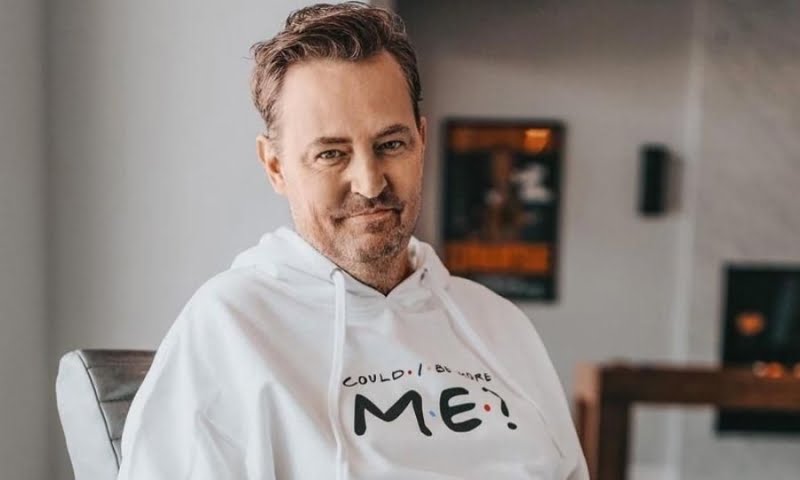 Matthew said: "Doctors told my family I had a 2 per cent chance of survival. They put me on a device called ECMO, which does breathing for the heart and lungs"
By Styliana Kyriakou
A revealing interview was given by the beloved actor Matthew Perry to the magazine "People" where, among other things , talked about his drug and alcohol addiction.
The actor we met and loved through the series "Friends", in this interview revealed that, when he was 49 years old, he had fallen into a coma. The reason was because his colon was destroyed by the drugs and he had to go through a colostomy.
Matthew Perry specifically stated: "The doctors told my family that I had a 2 percent chance of survival. I was put on a machine called ECMO, which does all the breathing for the heart and lungs.
That night five people put on an EMCO machine and I was the only one who survived. And I wondered why. Because I was the one. There would be some reason. I'm very grateful to be alive And this gives me an opportunity to do something to help others."
View this post on Instagram
Regarding his drug and alcohol addiction, he said: "I didn't know how to stop. If the police came to my house and said: "If you drink tonight we will put you in jail", I would pack my things for the cell. I couldn't stop because the addiction was too big and it gets progressively worse as you get older."
The actor emphasized that his co-stars in the series "Friends" were understanding and patient, but in the end only he could help him. himself. In the end he concludes: "I am quite healthy today. I go to the gym a lot more but I don't want to play superheroes. I just want to be healthy".