POWERED img class = "aligncenter" src = "/media-library/2022/04/21e59bbe2ae9c1b0f3a9304cae535919.png" alt = "To MED ClimAccelerator & delta; ί & nu; & epsilon; & iota; & euro; 20,000 & sigma; & eil & eps; & ph ; & upsilon; & epsilon; ί & sigmaf; & epsilon; & pi; & iota; & chi; & epsilon; & iota; & rho; or & sigma; & epsilon; & iota; & sigmaf; "/>
12:23 Wednesday
20 April 2022 INSIDER • GOAL • IN-CYPRUS • PROPERTY • CYPRUS-IS • CAREER LIKE • GOING OUT • XRYSES SYNTAGES • ACTIVE • PHILGROUP NEWS & nbsp; SOCIETY & nbsp; INSIDER & nbsp; OPINIONS & nbsp; GOING OUT & nbsp; CULTURE & nbsp; SPORTS & nbsp; AUTO & nbsp; GOOD LIFE & nbsp; USEFUL & nbsp; PRINTED EDITION & nbsp;
ARCHIKIEIDISEISPOLITIKITOPIKAPARASKINIOMEDIAELLADAKOSMOSEPISTIMIPERIVALLONTECHNOLOGIASYNENTEFXEISCHRYSES ETAIREIESKOINONIAEIDISEISKYPROS OF CHTHESANAGNOSTI HAVE LOGOEPISTOLESSYNENTEFXEISDIMOFILI IN INTERNETVIDEOSAFIEROMATAADVERTORIALINSIDEREPICHEIRISEISKYPROSBRAND VOICECAPITALFORBESBLOOMBERG OPINIONPROTAGONISTESKAFTI GRAMMICHRYSES ETAIREIESKARIERAAPOPSEISARTHRA IN "F" INTERVENTION IN "F" MESSAGE YOUR SKITSAO WORLD TWITTERGOING OUTTHINGS TO DOCINEMAMOUSIKIESTIATORIABAR/CAFETV ODIGOSTILEORASIPOLITISMOSKYPROSKOSMOSKRITIKESEKDILOSEISPROSOPAATHLITIKAPODOSFAIROMPASKETPARASKINIAELLADADIETHNIALLA SPORAPOPSEISSKITSOVIDEOSAUTONEAPAROUSIASIAPOSTOLESAGONESKALI ZOIFGEIADIATROFIEF ZINASTRACHRYSES SYNTAGESSYNTAGES SEFVIMA VIMACHRISIMAFARMAKEIAGIATROIAERODROMIALIMANIATILEFONAOPAPKAIROSSYNALLAGMALACHEIAAPPSPROSFORESENTYPI EDITION POLITIKITOPIKAPARASKINIOMEDIAELLADAKOSMOSEPISTIMIPERIVALLONTECHNOLOGIASYNENTEFXEISCHRYSES COMPANIES EIDISEISKYPROS OF CHTHESANAGNOSTI HAVE LOGOEPISTOLESSYNENTEFXEISDIMOFILI THE INTERN ETVIDEOSAFIEROMATAADVERTORIAL EPICHEIRISEISKYPROSBRAND VOICECAPITALFORBESBLOOMBERG OPINIONPROTAGONISTESKAFTI GRAMMICHRYSES ETAIREIESKARIERA ARTICLES IN "F" INTERVENTION IN "F" MESSAGE YOUR SKITSAO WORLD OF TWITTER THINGS TO DOCINEMAMOUSIKIESTIATORIABAR/CAFETV ODIGOSTILEORASI KYPROSKOSMOSKRITIKESEKDILOSEISPROSOPA PODOSFAIROMPASKETPARASKINIAELLADADIETHNIALLA SPORAPOPSEISSKITSOVIDEOS NEAPAROUSIASIAPOSTOLESAGONES YGEIADIATROFIEF ZINASTRACHRYSES SYNTAGESSYNTAGES SEFVIMA STEP FARMAKEIAGIATROIAERODROMIALIMANIATILEFONAOPAPKAIROSSYNALLAGMALACHEIAAPPSPROSFORES ENTERPRISES LTD BRAND VOICE CAPITAL FORBES BLOOMBERG OPINION PROTAGONISTS HOT LINE GOLDEN CAREER COMPANIES
EXCLUSIVE COOPERATION
TOGETHER WITH
Powered by
Next Previous To MED ClimAccelerator INSIDER • CYPRUS • MED ClimAccelerator gives € 20,000 to start-ups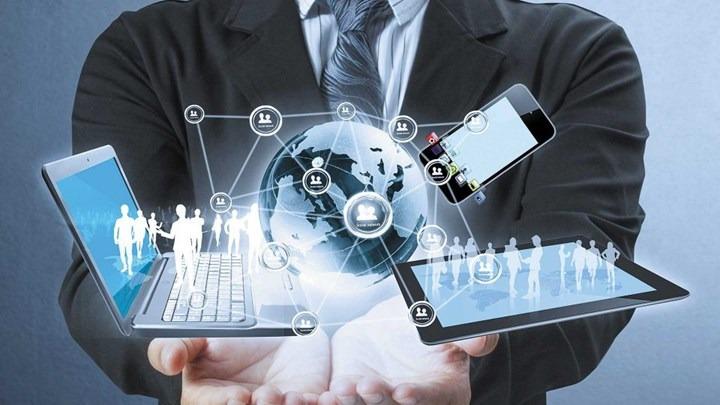 & nbsp & nbspInsider & nbsp; & nbsp;
Funding that can reach up to 20,000 euros for each company is offered by the MED ClimAccelerator program.
In particular, Chrysalis LEAP has announced the launch of applications for the EIT-Climate-KIC accelerator program, which targets start-ups focusing on sustainable development and climate change management.
The program is called MED ClimAccelerator and is aimed specifically at start-ups that have gone beyond the idea stage and are making their first sales, as well as finding potential investors.
The MED ClimAccelerator consists of a consortium of 3 EIT partner countries, Portugal, Cyprus and Malta, which are joining forces for the second consecutive year, to implement a common accelerator. The aim of the consortium is to create a regional acceleration ecosystem, which will serve young & nbsp; businesses in the Mediterranean region and become a bridge between the Middle East, North Africa and Southern Europe
Chrysalis LEAP, the first accelerator of business ideas in Cyprus, is the organization responsible for the implementation of the program in Cyprus and one of the 3 partners of EIT Climate-KIC in Cyprus, one of the Knowledge and Innovation Communities created in 2010 by European Institute of Innovation and Technology (EIT), the European body responsible for creating sustainable European development that also addresses the global challenges of our time.
Through this program, in addition to financial support, the participating start-ups receive top-level training from trainers from both Cyprus and abroad, with many years of experience, as well as intensive and continuous guidance throughout the program./p>
The training will be designed according to the stage in which each company is and will include the development and validation of the business model, issues of Finance & amp; Business Planning as well as access to investors and investment programs in Cyprus and abroad.
Funding can reach up to 20,000 euros, depending on the maturity stage of each business.
Applications will be evaluated and companies considered eligible will be invited to present their company to a jury composed of experts with years of experience in business matters.
The application process can via the MED ClimAccelerator website (https://medclimaccelerator.com/about/apply-now/) as well as through Chrysalis LEAP social media accounts. The deadline for applications is May 10, 2022.
Participation in the program is free.
The program in Cyprus is supported by PwC Cyprus and Bernhard Schulte Shipmanagement (BSM).
For more information you can contact [email protected]