Medochemie, for 47 years, continues to develop steadily and dynamically in the pharmaceutical sector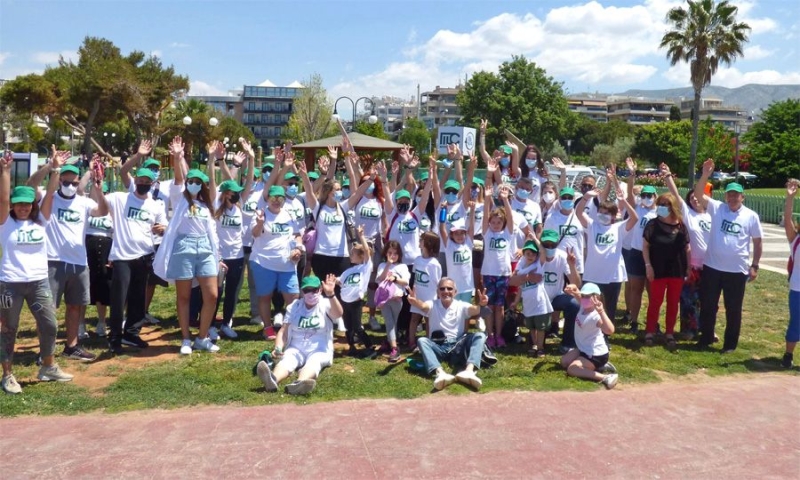 MEDOCHEMIE PHARMACEUTICAL INDUSTRY was founded in 1976 by Dr. Andreas Pitta. Almost immediately after the tragic events of the invasion, which, among other things, destroyed the local economy, Dr. Pittas decided to realize his vision by creating a pharmaceutical industry, so that he could contribute to the reconstruction of the economy and support practically and morally his fellow citizens. From the beginning he did not hesitate to trust the people of his place and to believe in their potential. With its continuous development, Medochemie has contributed significantly to the regeneration of the country's economy, thus confirming the view that the well-being of a people is achieved through growth and employment opportunities.
Promotion of Cypriot values< /strong>
Medochemie, for 47 years, continues to grow steadily and dynamically in the pharmaceutical sector. It is ranked among the top 200 pharmaceutical companies in the world and employs 1,880 people worldwide, of whom 70% are scientists. It has 13 state-of-the-art production Units, 9 in Cyprus, 1 in the Netherlands and 3 in Vietnam. It produces its products according to the highest quality level of GMP drug production and has been certified for this by the EU. It has obtained and maintains 4,355 marketing authorizations worldwide through 630 different product combinations.
Over the course of 47 years, the company has not only contributed to the well-being of the Cypriot people with its contribution to the economy, employment and the provision of quality and affordable medication. It offered something equally important: its medicine, a Cypriot creation that is accepted worldwide, giving prestige and added value to the name of Cyprus.
Care for people and health
Giving back to society as a whole is of prime importance for Medochemie. With the motto "Development has a human face" and considering the protection of the environment and the promotion of active social participation as key elements of its strategy, Medochemie is among the pharmaceutical companies with the most intense activity in the field of Corporate Social Responsibility. Aiming to actively contribute to addressing a range of environmental and social issues, it participates and supports ecological, humanitarian, cultural and sporting events. By turning responsibility into action, Medochemie undertakes:
Humanitarian action
• Donates non-profit products and services around the world in cases of natural disasters or wars, as well as medicines to the Pan-Cyprus Association to Fight the Scourge of Hunger.
• The first Cypriot pharmaceutical aid to Ukraine has been distributed from Medochemie office and warehouses in Kyiv to all hospitals. These are injectable antibiotics with a total value of 0.5 million euros.
• Wanting to help strengthen the provision of aid to those affected by the devastating earthquake in Syria, Medochemie offered medicines worth €600,000.
• It offers dozens of prizes and scholarships to excellent students and students of Middle and Higher education.
• In addition to contributing with its quality products to the quality pharmaceutical care of patients, it supports and participates in scientific events that have as in order to inform and raise awareness among citizens regarding the prevention and treatment of various diseases, in collaboration with the medical scientific societies of Cyprus.
• It organizes scientific educational programs with the aim of highlighting and disseminating new scientific knowledge.
• As part of its ecological policy, it has established the "Environmental Protection and Energy Saving Committee", while it is a co-founder of Green Dot, of the Non-Profit Organization that manages and recycles waste packaging.
• In collaboration with the municipalities of the coastal towns of Cyprus, he installed the now popular recycling project "Anakyclopsaro" on the most crowded and popular beaches. To date, several tons of plastic material have been sent for recycling, a large percentage of which would end up in the sea.
• It has installed a photovoltaic system in one of its factory units, aiming to reduce CO2 production, while it also participates in many ecological events such as tree planting and coastal cleaning.
Cultural action
• It supports cultural action and creativity, stands as a helper in cultural events such as music, theater and dance performances.
Sports
• For many decades it has practically supported activities that promote sports and highlight the sports ideal, while with targeted actions it promotes the participation of young people in sports.
MEDOCHEMIE LTD
1-10 Konstantinoupoleos 3011, Limassol
Tel: +357 25867600
Fax: +357 25560863
Web: www.medochemie.com