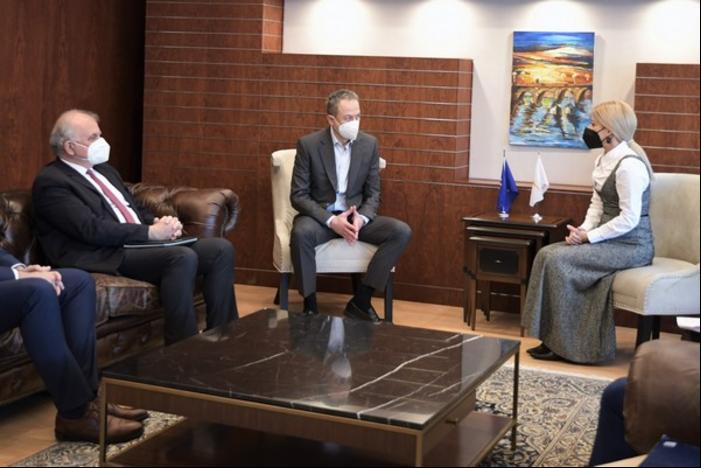 Insider
The Speaker of the House of Representatives, Annita Dimitriou, met today with the Chairman of the Board of Directors of the Cyprus Banking Association (CBS), Panikos Nikolaou and the General Manager of the Association, Michalis Kammas.
During the meeting, views and suggestions were exchanged for the participation of the FTC in the sessions of the Parliament on issues that fall within the responsibilities of the association, as well as on various procedural issues related to the improvement of the smooth functioning of the parliamentary committees, so that their sessions are constructive and bring about substantial results for the benefit of society.
During the meeting, suggestions were also made to improve the produced legislative work and they will contribute positively to the strengthening of the credibility of the Republic at international level.
The Speaker of Parliament stressed the important contribution of the SCC in the discussion of draft laws and issues related to the banking and financial sector, as well as the good cooperation with the House of Representatives over time, which, as she stressed, will continue and be strengthened.
At the same time, he said that the mistakes of the past should be acknowledged and not repeated, noting that the economy is on a steady path of recovery, especially given the conditions of the prevailing pandemic, while economic policy should continue to be targeted without being derailed by the European acquired to satisfy temporary interests, which in the long run affect its validity.