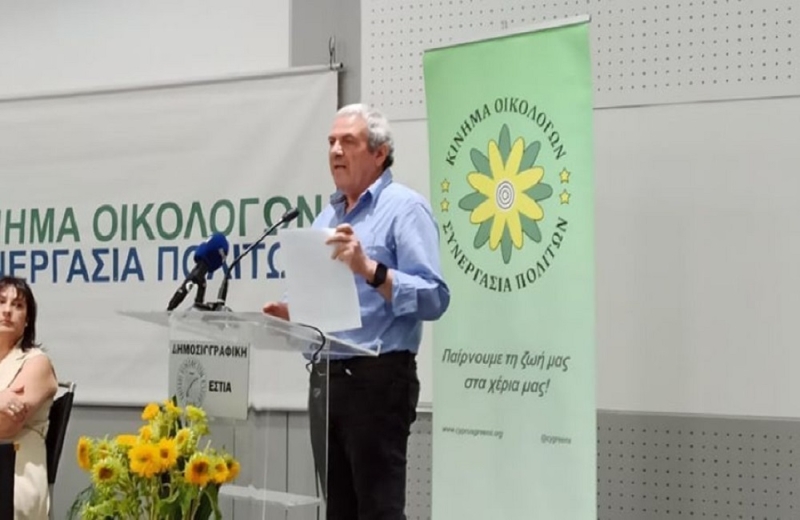 The Ecologists' Movement will hold a meeting next Monday & # 8211; Citizens' cooperation with the candidate for the presidency of the Republic, Nikos Christodoulidis, in the context of his recent meetings with parties and candidates, in view of the 2023 presidential elections.
This was stated by the president of the Movement, Charalambos Theopemptou, during a press conference on Thursday morning, saying that they are expected to receive Mr. Christodoulidis at 3:30 p.m. on Monday, following a request from the candidate himself.
"We have not received any other requests", added Mr. Theopemptou, while he mentioned that they have already met with almost all the independent candidates, as well as with the parties DIKO and AKEL. "The internal process for us is to look at the correspondence, the positions and the discussions we have had, we will convene a Central Committee, we will discuss the possible options we have and with whom we are likely to continue the discussion," he explained. Mr. Theopemptou, referring to the next steps, regarding the presidential.
Green changes in the agenda
According to the president of the Movement, at this stage the first issue on the agenda is the green changes coming from the EU after the Green Agreement, while they set important goals, as he said, by 2030, so that in eight years what is left is done. Cyprus back. He referred to the case of fuel, saying that "because the EU's targets for renewable energy in transport have not been met, the government is now buying emissions rights and passing the costs on to consumers", noting that, following the change in fuel taxation policy , the cost will increase even more.
"The effort is to bring to the fore the most serious changes that need to be made, so that the next government is really green and cares about the environment and society, and for all areas that have been neglected now, such as accuracy, housing, the problems faced by artists, in order to really be able to bring the big change we dream of for our place ", concluded Mr. . Θεοπέμπτου.
Source: ΚΥΠΕ