POWERED BY:
01:56 Tuesday
March 15, 2022 INSIDER • GOAL • IN-CYPRUS • PROPERTY • CYPRUS-IS • CAREER LIKE • GOING OUT • XRYSES SYNTAGES • ACTIVE • PHILGROUP NEWS & nbsp; SOCIETY & nbsp; INSIDER & nbsp; OPINIONS & nbsp; GOING OUT & nbsp; CULTURE & nbsp; SPORTS & nbsp; AUTO & nbsp; GOOD LIFE & nbsp; USEFUL & nbsp; PRINTED EDITION & nbsp;
ARCHIKIEIDISEISPOLITIKITOPIKAPARASKINIOMEDIAELLADAKOSMOSEPISTIMIPERIVALLONTECHNOLOGIASYNENTEFXEISCHRYSES ETAIREIESKOINONIAEIDISEISKYPROS OF CHTHESANAGNOSTI HAVE LOGOEPISTOLESSYNENTEFXEISDIMOFILI IN INTERNETVIDEOSAFIEROMATAADVERTORIALINSIDEREPICHEIRISEISKYPROSBRAND VOICECAPITALFORBESBLOOMBERG OPINIONPROTAGONISTESKAFTI GRAMMICHRYSES ETAIREIESKARIERAAPOPSEISARTHRA IN "F" INTERVENTION IN "F" MESSAGE YOUR SKITSAO WORLD TWITTERGOING OUTTHINGS TO DOCINEMAMOUSIKIESTIATORIABAR/CAFETV ODIGOSTILEORASIPOLITISMOSKYPROSKOSMOSKRITIKESEKDILOSEISPROSOPAATHLITIKAPODOSFAIROMPASKETPARASKINIAELLADADIETHNIALLA SPORAPOPSEISSKITSOVIDEOSAUTONEAPAROUSIASIAPOSTOLESAGONESKALI ZOIFGEIADIATROFIEF ZINASTRACHRYSES SYNTAGESSYNTAGES SEFVIMA VIMACHRISIMAFARMAKEIAGIATROIAERODROMIALIMANIATILEFONAOPAPKAIROSSYNALLAGMALACHEIAAPPSPROSFORESENTYPI EDITION POLITIKITOPIKAPARASKINIOMEDIAELLADAKOSMOSEPISTIMIPERIVALLONTECHNOLOGIASYNENTEFXEISCHRYSES COMPANIES EIDISEISKYPROS OF CHTHESANAGNOSTI HAVE LOGOEPISTOLESSYNENTEFXEISDIMOFILI THE INTERN ETVIDEOSAFIEROMATAADVERTORIAL EPICHEIRISEISKYPROSBRAND VOICECAPITALFORBESBLOOMBERG OPINIONPROTAGONISTESKAFTI GRAMMICHRYSES ETAIREIESKARIERA ARTICLES IN "F" INTERVENTION IN "F" MESSAGE YOUR SKITSAO WORLD OF TWITTER THINGS TO DOCINEMAMOUSIKIESTIATORIABAR/CAFETV ODIGOSTILEORASI KYPROSKOSMOSKRITIKESEKDILOSEISPROSOPA PODOSFAIROMPASKETPARASKINIAELLADADIETHNIALLA SPORAPOPSEISSKITSOVIDEOS NEAPAROUSIASIAPOSTOLESAGONES YGEIADIATROFIEF ZINASTRACHRYSES SYNTAGESSYNTAGES SEFVIMA STEP FARMAKEIAGIATROIAERODROMIALIMANIATILEFONAOPAPKAIROSSYNALLAGMALACHEIAAPPSPROSFORES ENTERPRISES LTD BRAND VOICE CAPITAL FORBES BLOOMBERG OPINION PROTAGONISTS HOT LINE GOLDEN CAREER COMPANIES
EXCLUSIVE COOPERATION
TOGETHER WITH
Powered by
Next Meeting of the Paphos RTU with the Deputy Minister of Research HOME • INSIDER • CYPRUS • Meeting of the Paphos RTU with the Deputy Minister of Research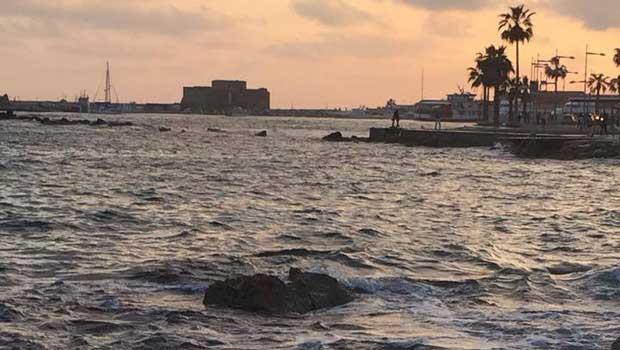 & nbsp & nbspNtora Christodoulou & nbsp; & nbsp;
A meeting with the Deputy Minister took place today in Nicosia at the request of the Paphos ETAP & nbsp; Research, & nbsp; Innovation and Digital Policy. On behalf of the Tourism Development and Promotion Company of Paphos Region, the President & nbsp; Kyriakos Drousiotis and the Executive Director, Nasos & nbsp; Hadjigeorgiou.
Through a spirit of understanding, the two partners were informed and & nbsp; examined a host of issues mainly related to actions towards smart cities, smart villages & nbsp; and various areas of cooperation. At the meeting, the Undersecretary referred to the pillars of the strategy as well as the role and goals set by the Undersecretary.
Issues related mainly to digital policy were raised by ETAP, while various problems were mainly presented, mainly faced by the communities or the less developed Municipalities, such as technological illiteracy and ways of dealing with it, the lack of technological infrastructure, ways of cooperation for technological transition. communities, the limited range of actions related to green development in communities and others.
The two partners agreed that in the coming days the Paphos Region Tourism Development and Promotion Company will present specific requests and concerns while the Undersecretary confirms the will of his Undersecretary & nbsp; consider the issues and even on a pilot basis to schedule & nbsp; and implement & nbsp; innovative actions.
ETAP considers that the Ministry of Research, & nbsp; Innovation and Digital Policy has a very important role to play in tourism issues such as the enrichment of the experiences offered, and the use of technological tools to help solve chronic problems. & Nbsp;